TerraMaster F4-423 four-bay network attached storage (NAS)
November, 2022
TerraMaster F4-423 four-bay network attached storage (NAS)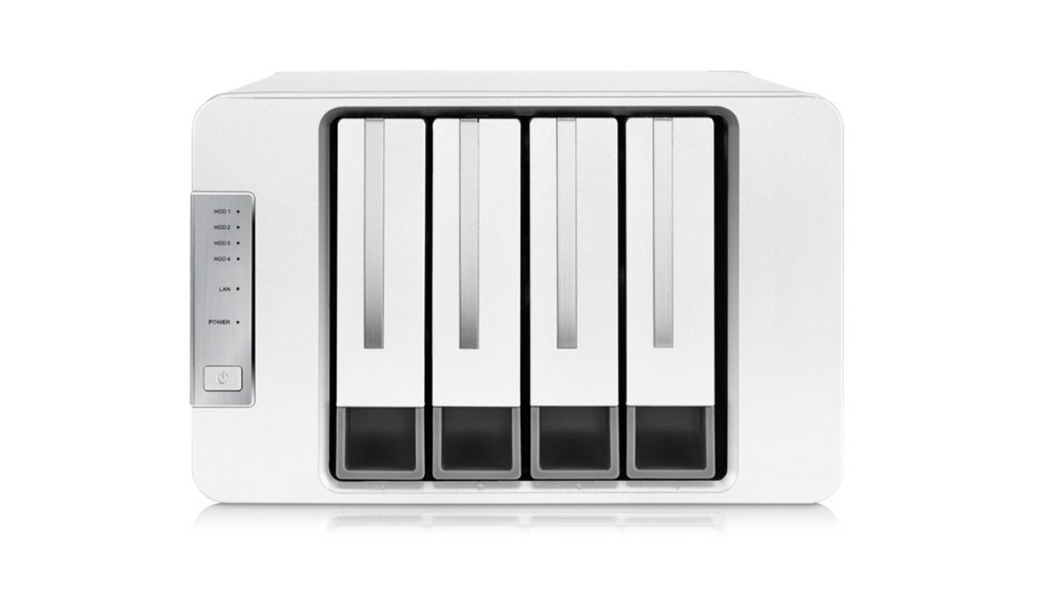 The TerraMaster F4-423 is a four-bay network attached storage (NAS) device for small businesses, with plenty of ports and good performance. The F4-423 NAS is powered by a 2GHz quad-core Intel Celeron processor and 4GB of RAM, which is expandable to 32GB. The NAS can handle a maximum internal storage capacity of 80TB, and will accommodate up to 108TB of storage with an expansion unit. It can be configured for RAID levels 0, 1, 5, 6, and 10, and supports JBOD and single-disk configurations.
The TerraMaster F4-423 NAS offers a high degree of flexibility, as TerraMaster don't go for the arbitrary restrictions that some NAS makers often employ. With this NAS, users can use any SATA drives, including SSDs, and they can all be used for storage or cache. In addition to the four SATA bays, the TerraMaster F4-423 NAS also has two M.2 NVMe slots PCIe 3.0 Gen 1 for additional storage or cache. The only caveat to the M.2 slots is that they are only single-lane PCIe 3.0, restricting the throughput of any NVMe drive used in them to around 1,000MB/s.
The standard 4GB of DDR4 memory can be removed, expanding the system up to 32GB with two SODIMM modules, and no memory is soldered to the mainboard. There are no restrictions on the RAM makes or the NVMe brands. Once the TerraMaster F4-423 NAS is populated, and that could be just a single drive to begin, the TOS 5.0 operating system can be installed and applications loaded. The operating system has been improved compared to previous versions. Probably the most significant changes have come in the file system support, where TerraMaster now has a hybrid RAID recovery model that allows the platform to be expanded asymmetrically. The TOS 5.0 also adds new licensing-free surveillance tools, a new Docker Manager, AI-driven photo management and has hundreds of other enhancements.
The TerraMaster F4-423 is a powerful NAS that offers solid performance, but such devices can also suffer from crash caused by human error. Then, the owners of the TerraMaster F4-423 NAS will need to contact a professional data recovery services provider like ACE Data Recovery. The company's data recovery engineers are trained to recover all current NAS appliances commonly used in the market today. ACEs are here to help the TerraMaster F4-423 NAS data recovery needs.