The TerraMaster F2-223: Unleashing the Potential of Two-Bay NAS Systems
July, 2023
The TerraMaster F2-223: Unleashing the Potential of Two-Bay NAS Systems
In an era where digital data plays an increasingly significant role in our lives, having a reliable and efficient storage solution is paramount. Network Attached Storage (NAS) devices have gained popularity for their ability to offer centralized data storage, data backup, and media streaming capabilities. The TerraMaster F2-223, launched as part of TerraMaster's forward push into 2023, is a noteworthy addition to their NAS lineup, boasting advanced internals and an impressive array of features.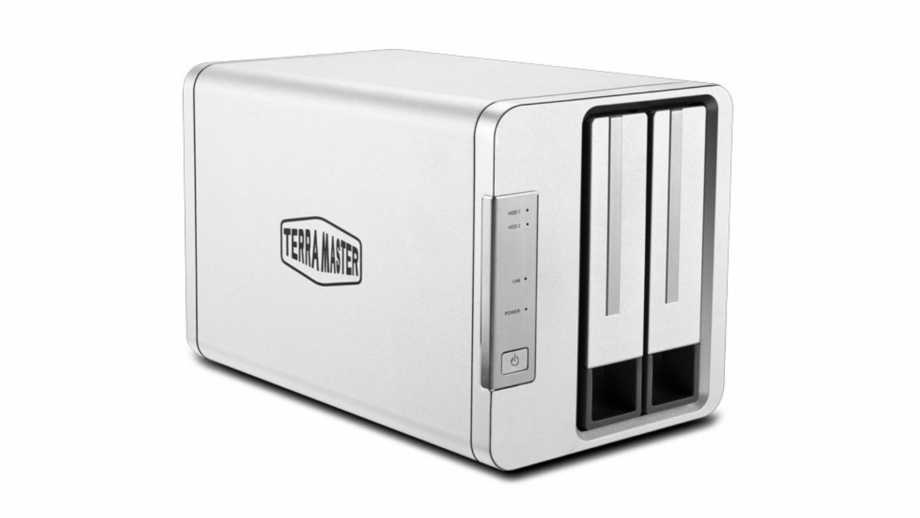 The TerraMaster F2-223 - Embracing Powerful Hardware Upgrades
The TerraMaster NAS F2-223 represents a significant leap forward from its predecessor in terms of hardware and performance. Powered by the low-power Intel Celeron 4505 processor, the device boasts two physical cores and two threads, providing the processing muscle needed for multitasking and efficient data management. This upgrade ensures a smooth and responsive user experience, even under heavy workloads.
To complement the capable processor, the F2-223 comes equipped with support for up to 32GB of DDR4 RAM. This generous memory capacity is a boon for users who demand more from their NAS, enabling seamless handling of concurrent tasks and facilitating the smooth operation of resource-intensive applications.
Expanding Possibilities with M.2 SSD Slots
One standout feature of the TerraMaster F2-223 is the inclusion of two M.2 SSD slots. These slots allow users to add SSDs for caching, significantly improving the overall performance of the NAS. Caching helps accelerate data access times, making frequently accessed files and applications readily available, and boosting overall system responsiveness.
With the added advantage of caching, the TerraMaster F2-223 becomes a highly efficient solution for media enthusiasts and creative professionals who require swift access to large multimedia files, such as high-definition videos or complex image libraries.
Optimal Storage Capacity and Configuration Flexibility
The two-bay design of the TerraMaster F2-223 NAS ensures that users have ample storage capacity at their disposal. Supporting up to 40TB of raw storage with 3.5-inch drives, this NAS is well-suited for storing extensive media libraries, backups, and essential data.
For those with varying storage requirements, the inclusion of tool-less installation for 3.5-inch drives and screws for attaching 2.5-inch drives grants users the freedom to configure their storage setup based on their unique needs. This versatility allows for easy expansion and organization of data, making the F2-223 an excellent solution for both home and office environments.
Perfect Companion for Plex Media Server
For media enthusiasts, the TerraMaster F2-223's compatibility with Plex Media Server is a standout feature. The integration of an HDMI port, combined with the capable Intel processor, ensures seamless 4K video transcoding and playback. This capability makes the F2-223 one of the best NAS choices for individuals who enjoy streaming high-quality media content throughout their home network.
The TerraMaster Aesthetics and Build Quality
The TerraMaster F2-223 maintains the brand's signature design with an attractive aluminum finish, exuding a sense of professionalism and durability. The front-facing drive bays, adorned with LED indicators, add a touch of sophistication while providing quick status updates for the connected drives.
While the device lacks a front-facing USB port, a feature found on some competing NAS models, the inconvenience is minor, considering the device's overall performance and affordability.
NAS Effortless Setup and Customization
Setting up the TerraMaster F2-223 is a straightforward process, thanks to TerraMaster's user-friendly interface. Whether you are a NAS novice or an experienced user, the initial setup and configuration are hassle-free, allowing you to get up and running swiftly.
For users seeking to upgrade the NAS's internals, accessing the RAM and M.2 slots may require a few extra steps, as the rear of the NAS must be removed to access these components. However, this minor inconvenience pales in comparison to the potential performance gains achievable through upgrades.
TerraMaster Room for Advancement
TerraMaster's continuous progress in enhancing their operating system has significantly improved the performance and stability of their NAS devices. However, some users may find the app support and cloud platform backend of the F2-223 still lagging behind competitors such as Synology. For individuals heavily reliant on an extensive selection of apps and robust cloud integration, it may be worth considering alternative options.
The TerraMaster F2-223 is a commendable two-bay NAS that offers an enticing blend of performance, storage capacity, and customization possibilities. With its low-power Intel Celeron processor, upgradable RAM, and support for M.2 SSD caching, the F2-223 delivers reliable and efficient data management for homes and small offices.
The device's ability to seamlessly handle media transcoding and playback, thanks to the Intel processor and HDMI port, positions it as an excellent choice for media enthusiasts seeking a dependable Plex Media Server solution.
While app support and cloud platform integration may be areas for potential improvement, the TerraMaster F2-223 excels at its core function as a high-performance NAS, ensuring that users have a robust and accessible storage solution to meet their evolving data needs.
For those looking to invest in a powerful and affordable two-bay NAS system with excellent potential for customization, the TerraMaster F2-223 is a worthy contender that delivers on its promises.
ACE Data Recovery: Your Trusted Solution for TerraMaster NAS Data Recovery
ACE Data Recovery is a leading data recovery service provider with a strong reputation for delivering successful results. Their team of experts possesses extensive knowledge and experience in dealing with data recovery challenges specific to TerraMaster NAS devices. Utilizing state-of-the-art tools and techniques, ACE Data Recovery can recover data from various models of TerraMaster NAS, including the F2-223, with efficiency and precision.
Comprehensive Data Recovery Services for TerraMaster NAS
Data loss can happen due to a multitude of reasons, such as hard drive failures, accidental deletions, power surges, or even natural disasters. In such critical situations, ACE Data Recovery steps in to provide reliable solutions to retrieve lost data from TerraMaster NAS devices. Their well-equipped cleanroom facilities enable them to work on damaged storage media with utmost care, ensuring the highest chances of a successful recovery.
No Data, No Charge: A Customer-Centric Approach
One of the key advantages of choosing ACE Data Recovery is their "no data, no charge" policy. This means that customers only pay for the recovery service if the team is successful in retrieving the required data. This transparent and customer-focused approach reassures clients that their investment in data recovery is backed by tangible results.
Prioritizing Data Privacy and Security
ACE Data Recovery takes data privacy and security seriously. They prioritize the confidentiality of their clients' sensitive information. Whether it's personal files or critical business data, customers can trust that their data is in safe hands.
Expedited Services for Timely Recovery
Furthermore, ACE Data Recovery understands the urgency associated with data loss and the importance of timely recovery. They offer expedited services to meet tight deadlines, ensuring that businesses can resume their operations quickly and individuals can recover their precious memories without unnecessary delays.
Exceptional Customer Support
Customers can rely on ACE Data Recovery's dedicated customer support team, which is available round-the-clock to provide assistance and answer any queries related to the recovery process. Their friendly and knowledgeable staff guide clients through every step of the data recovery journey, making the experience as smooth and stress-free as possible.
When it comes to data recovery for NAS storage servers, ACE Data Recovery stands out as a trusted and dependable service provider. Their expertise, advanced technology, commitment to data security, and customer-centric approach make them a top choice for individuals and businesses seeking professional data recovery services for their TerraMaster NAS devices. With ACE Data Recovery, clients can rest assured that their valuable data is in the hands of experts who will go the extra mile to recover it successfully.
We look forward to hearing from you!