Sony upgrades PS4 Slim with 1TB hard drive
March, 2017
Sony upgrades PS4 Slim with 1TB hard drive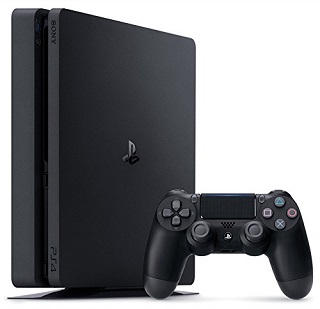 There is a good new for gamers - Sony's improved, slimmer PlayStation 4 console now comes with doubled built-in storage for the same price. PS4 Slim was introduced in September 2016 alongside with PS4 Pro. It included 500GB and was available for $299.99. But as a lot of games reach to 50GB, it means that this storage is soon filled up. Realizing this, Sony decided to offer more storage as standard and PS4 Slim was upgraded with the 1Tb hard drive while retaining its $299.99 price point.
Everything else in the revised PS4 remains the same - it includes a Jet Black DualShock 4 controller, power cable, HDMI cable, wired mono headset, and USB charging cable.
$299.99 is a great deal for everyone who wants to buy one on the best consoles on the market and it also means that we'll probably be able to get the 500GB version for a cheaper price in the near future, as the stores are likely to dump their stock.
If you are looking for better gaming experience, you can get Sony's best home console the $399.99 PS4 Pro which supports 4K gaming and 4K thanks to its powerful internals and can offer improved performance with some games even for people with 1080p television.
But no matter how good the upgraded Sony PS4 Slim is, it may fall a victim of data inaccessibility like any other devices that have hard disk drives. Human errors, manufacturing defects or physical impact may cause serious hard drive failures. As a result, your favorite games and your vital data may get inaccessible. To get sensitive information back from a faulty hard drive, Sony PS4 Slim owners will need to call on professional data recovery services.
ACE Data Recovery company makes the best choice when it comes to retrieving data from any type of storage devices. The reason is that the company's experts are equipped and experienced enough to deal with any storage units. Moreover, in case of need, ACE Data Recovery engineers can develop highly specific solutions to ensure
safe and successful data recovery
.