Coming soon: the world's fastest and safest SM card
March, 2017
Sony company announced the production of the fastest SD card ever seen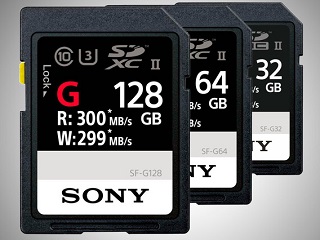 In February, Sony company announced the production of the fastest SD card ever seen. New data storage device can boast of the unbeaten read/write speed (300 MB/s and 299 MB/s, respectively). In addition, manufacturer claims new SD card to be water-, shock-, X-ray resistant and heat-proof.
New Sony memory card may come in handy for those users who really appreciate their time. The point is, the storage device allows to transfer data to a computer in no time. So, if you are looking for a high-tech solution for shooting 4K vids, the world's fastest SM card from Sony will be OK for you.
Nevertheless, even the fastest memory card in the world isn't immune to careless human actions or manufacturing defects. Some day you may face quite unpleasant situation when all you files can get inaccessible due to a pesky SM card failure.
The good news is, even if a data storage device can't get recognized by a host computer, it is still possible to access intact files on it. To do that, you have two different ways: use the advantage of file recovery software or call on professional data retrieval specialists. Though retrieving files with a software piece seems to be an easy way to get critical files back, it may result in irretrievable consequences as trying to access data without any special training may corrupt tender data parts.
As for professional file retrieval services providers, they have both equipment and extensive hands-on experience. As a result, their customers have better chances of a favourable outcome in comparison with do-it-yourselfers. And more to the point, reliable companies like ACE Data Recovery use their labs not only to perform complex recovery operations but also for highly-specific tools development. Those case-specific solutions allow to get access to the raw data and retrieve it back in one piece.