SK Hynix to Introduce New NVMe SSDs with 128-Layer 4D NAND
January, 2020
SK Hynix to Introduce New NVMe SSDs with 128-Layer 4D NAND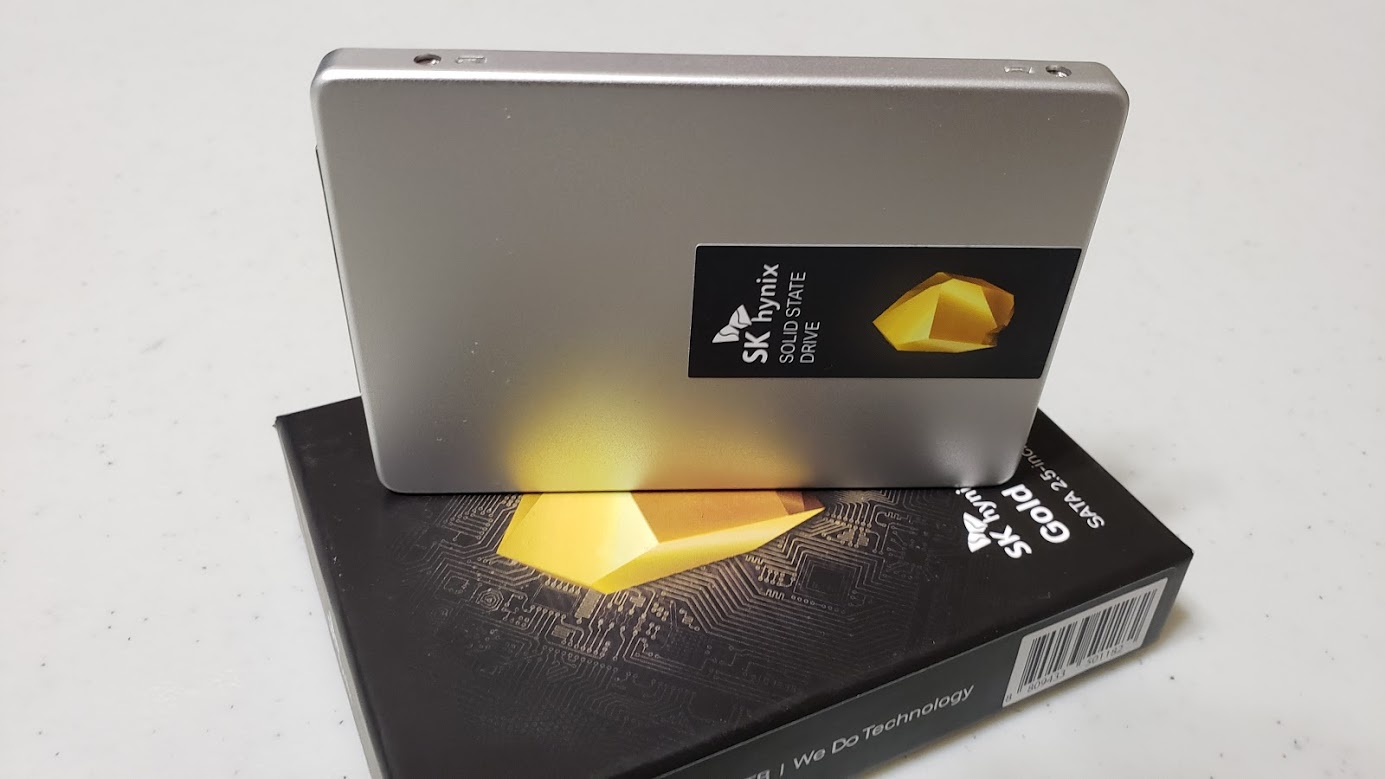 At CES 2020, Korean semiconductor company SK Hynix plans to expand its reach in the consumer market and has announced its latest Gold P31 and Platinum P31 PCIe NVMe SSDs. The company is preparing to showcase two new solid state drives at next month's Consumer Electronics Show which will be held on January 7–10 in Las Vegas, Nevada.
SK Hynix has been a major supplier of components to various OEM computer manufacturers over the past decade, but the recent release of the SuperCore series Gold S31, a SATA SSD which was built using controllers designed and developed in-house, marked the company's entrance into the consumer market in the USA.
The company will introduce two new PCIe NVMe SSDs into the mix that cater to those seeking higher performance for gaming and multimedia editing workflows. Both drives are built using the company's latest 128-Layer '4D NAND' flash. The new flash is making its way to market rather quickly, as SK Hynix just announced it six months ago.
SK Hynix did not disclose further details on SSDs. As such, we don't know what capacities they'll be offered in, what sort of speeds to expect, how much they'll cost or even when they will be available to purchase. The company designs and manufactures DRAM, NAND and SSD controllers in-house, which gives it an advantage over many competitors who use standard components. Considering that the company manufactures DRAM, it is unlikely that the SSD controller design will lack a cache, but we are still waiting for feedback on specifics.
According to the company, the new SK Hynix NVMe SSDs will make a great solution for users seeking advanced performance to run multimedia tools and the most demanding of PC games. But, unfortunately, no matter how good and advanced they are, all SSD have a limited number of write cycles so they will eventually wear out or they may crash due to logical and physical failures, leaving all files inaccessible. Then their owners will need to contact a reliable data recovery services provider to restore their irreplaceable data. ACE Data Recovery team successfully recovers data from failed SSDs of all makes and models and is ready to help SK Hynix NVMe SSD owners with their data recovery needs.