SanDisk's Extreme SSD is built to survive nearly every outdoor element
June, 2018
SanDisk's Extreme SSD is built to survive nearly every outdoor element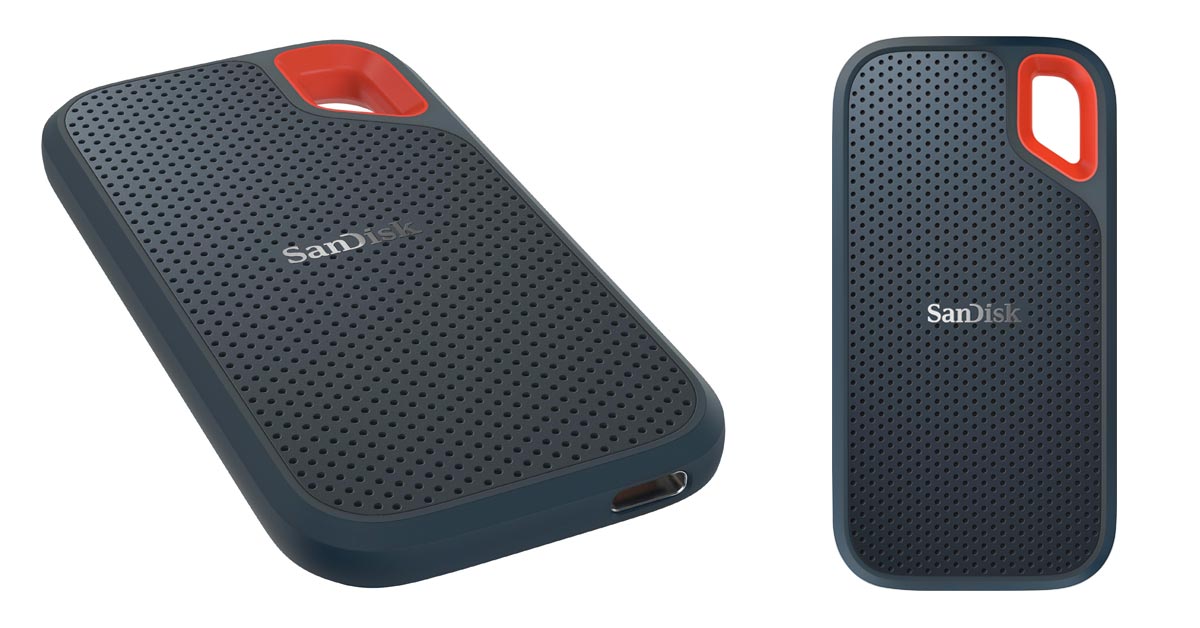 SanDisk Extreme Portable SSDs are stylish high-speed storage devices targeted at photographers on the go. The drives are is good for storage, transfe, and editing of high-resolution photos and video. They feature an IP55 rating in terms of dust, shock, and water protection, which means while these drives shouldn't be immersed completely in water, they should have no trouble shrugging off unexpected rainstorms or the occasional splashing with water.
The SanDisk Extreme Portable SSD series was introduced in Q1 2018. The SanDisk Extreme Portable SSDs deliver high-performance and capacity in drives that are smaller than a smartphone. In terms of technical performance, SanDisk says the drives are capable of read speeds of up to 550 MB per second, which should translate to fast transfers even when moving large files around. The company doesn't list sequential or random write performance specifications on its website or data sheets. SanDisk also doesn't list any endurance figures, either.
The SSDs support the USB 3.1 Gen 2 at 10Gbps (1250 MB/s) standard and come with a USB Type-C connector that is compatible with Windows and Mac systems. The Extreme SSDs are currently available in 250 GB, 500 GB, 1 TB terabyte, and 2 TB sizes. With the SanDisk Extreme SSDs, outdoor and adventure photographers can have a rugged new option for keeping their data safe.
Keep in mind that if there was the situation when you occasionally lost your data, ACE Data Recovery is ready to help you even if it seems unreal!
But, unfortunately, no matter how good new SanDisk Extreme Portable SSDs are, they are vulnerable to some defects such as abrupt power loss, magnetic fields, and electric charges and may fall victim to logical and physical failures that may lead to critical files inaccessibility. To get their valuable files back, SanDisk Extreme Portable SSDs owners will need to contact a reliable data recovery services provider.
ACE Data Recovery team retains market leadership in data recovery technologies and offers a wide range of options to computer users, including SSD data recovery. ACE Data Recovery engineers are armed with proprietary techniques, tools, and experience needed to recover your data. ACEs can recover data that other companies can't and make the best choice when you need to get back data from any type of storage device.