SanDisk Extreme PRO Portable SSD is built to survive
October, 2022
SanDisk's Extreme SSD is built to survive nearly every outdoor element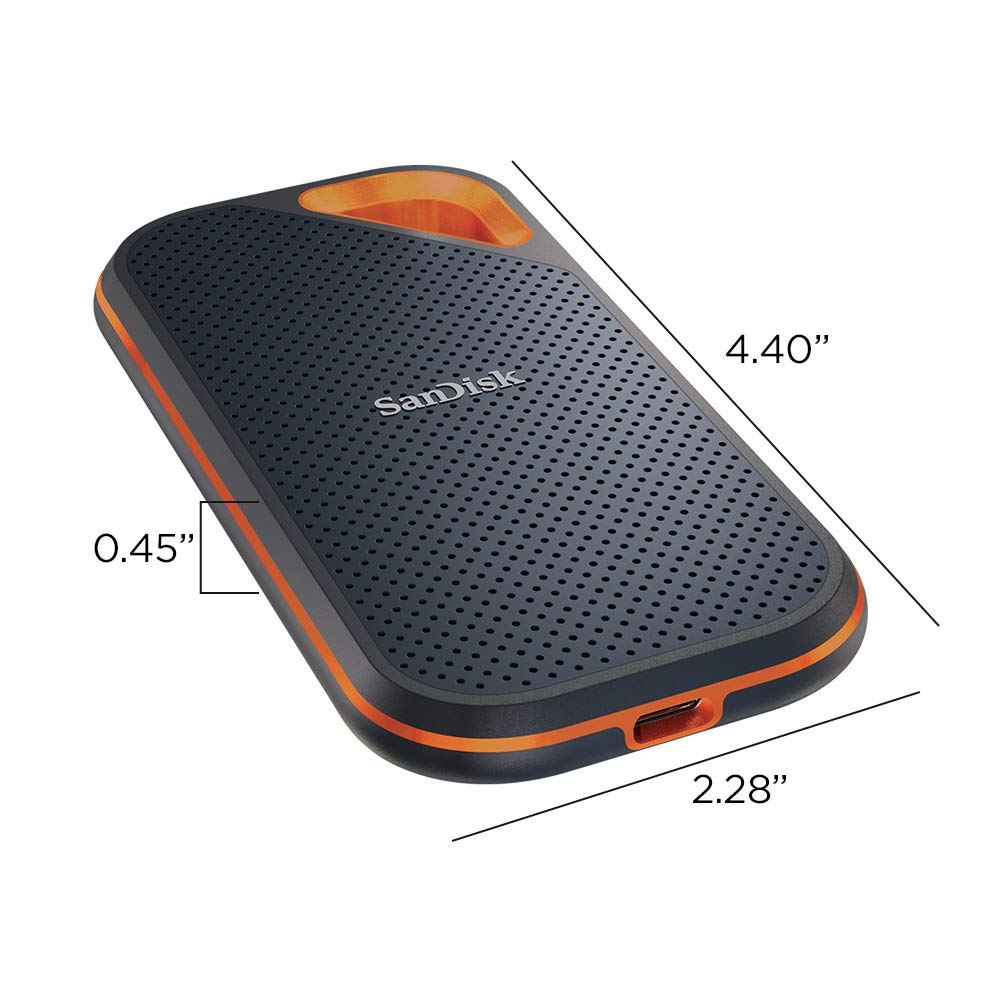 The SanDisk Extreme PRO Portable SSD comes with trusty brand recognition for photographers and storage-demanding smartphone users in particular, who will have used SanDisk SD cards for several years, so it's little surprise that an external hard drive from the company would underline portability and ease of carrying. SanDisk has promoted the SSD drive claiming transfer speeds of up to 2000 MB/s.
The SanDisk Extreme PRO Portable SSD comes in options of 1, 2 or 4TB. The Extreme PRO SSD aims to be comfortable to hold out and about without fear of the drive slipping out of your fingers and into the elements. The SanDisk Extreme PRO Portable SSD's compact size means it fits nicely in your pocket and even has a loop in one of its corners to enable it to be put on a keyring.
The SSD comes preloaded with SanDisk Security for Mac and PC, and the pack includes both a USB to USB-C cable and a USB-C to USB-C cable. There's no SD card reader, so photographers will have to make sure they have the right cable to transfer directly from their camera or smartphone to the drive if there's no USB-C port on their other device. Users can password-protect the drive with 256-bit hardware encryption, and the kit is IP55 rated for dust and water protection, which definitely helps battle the environment.
The SanDisk Extreme PRO Portable SSD is a good choice for people who need access to an external storage drive when out in the wild. The SSD drive performs well enough to remain a good option even for demanding professionals, and as an SSD it easily outperforms any HDD in its price bracket. Nevertheless, the SanDisk Extreme PRO Portable SSDs are more vulnerable to some defects than typical HDDs are, including abrupt power loss, magnetic fields and electric charges, so SSD may fail and cause data loss.
Then the owners of the SanDisk Extreme PRO Portable SSDs will need to contact a professional data recovery services provider to get their irreplaceable videos and photo files back. ACE Data Recovery leads all competitors in its ability to recover SSD drives. It's the only company that develops its own in-house proprietary hardware and software specifically to recover SSD. ACEs will gladly help the SanDisk Extreme PRO Portable SSD owners with their data recovery needs.