Samsung launches 970 EVO Plus NVMe SSD with new V-NAND and optimized firmware
April, 2019
Samsung launches 970 EVO Plus NVMe SSD with new V-NAND and optimized firmware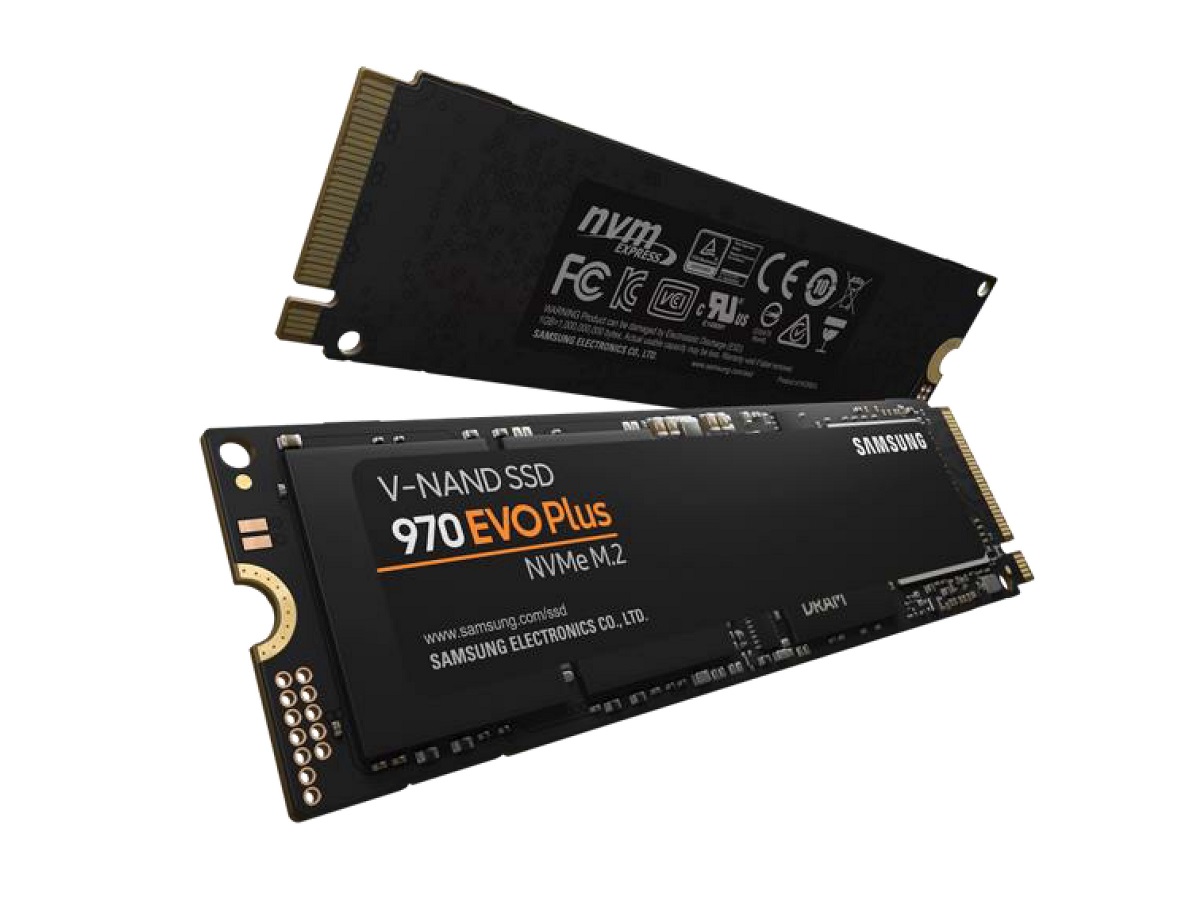 Samsung launched its latest NVMe-based SSD, the Samsung 970 EVO Plus. It is built on M.2 form factor and uses the latest 5th generation V-NAND technology with optimized firmware to increase performance.
Samsung claims that by integrating the company's most advanced V-NAND chips with optimized firmware, the 970 EVO Plus achieves significant performance improvements -- up to 57 percent in write speed - as well as increased power efficiency over its predecessor, the 970 EVO. The new drive delivers sequential read and write speeds of up to 3,500 megabytes per second (MB/s) and up to 3,300 MB/s, respectively, while random speeds come in at up to 620,000 IOPS for read and up to 560,000 IOPS for write operations.
According to Samsung, the new 970 EVO Plus powered by Samsung's latest fifth-generation V-NAND technology offers unrivaled performance in its class when taking on demanding tasks like 4K content editing, 3D modeling and simulation as well as heavy gaming.
The 970 EVO Plus will be replacing the 970 EVO as Samsung's mainstream consumer NVMe SSD. The Samsung 970 EVO Plus NVMe SSD comes in 4 capacities that will range from 250GB to 2TB. Capacities up to 1TB are available now with 2TB model launching in April. Users can easily upgrade their devices as the 970 EVO Plus comes in a compact M.2 form factor using the PCIe Gen3 x4 interface found in most modern computers. The 970 EVO Plus also offers a five-year limited warranty or up to 1,200 terabytes written.
Samsung's 970 EVO Plus NVMe SSDs will enable IT professionals, tech enthusiasts and gamers to easily handle intensive workloads on PCs and workstations. But no matter how good they are, the Samsung 970 EVO Plus NVMe SSDs may fall victim to logical and physical failures that may result in critical files inaccessibility. Then their owners will need to contact a professional data recovery services provider.
ACE Data Recovery has been providing premium data recovery services for more than 35 years and can boast of the highest success rate in the industry. ACEs have an extensive experience in recovering data from all makes and models of SSD drives and will gladly help Samsung 970 EVO Plus SSD owners with their data recovery needs.