Samsung 850 120GB SSD listed online
October, 2017
Samsung 850 120GB SSD listed online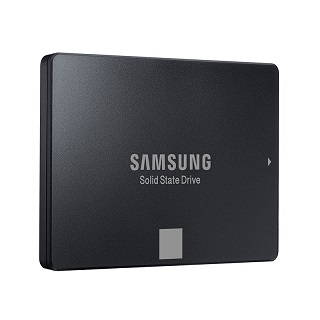 There were rumors that Samsung would drop the Pro / EVO naming scheme for their new SSDs. It looks like this is true. Recently, the Samsung 850's product page went live on the company's Chinese site, and the Pro / EVO suffix is nowhere to be seen. The Samsung 850 120 GB MZ-7LN120 is the only model listed at the moment but others will probably follow soon.
The drive features Samsung's well-known MGX controller paired up with 3-bit MLC V-NAND and 256MB of LPDDR3 cache. Its sequential performance peaks at 540MB/s for read and 520MB/s for write, with a random 4K performance set at up to 88,000 IOPS for read and 70,000 IOPS for write. The upcoming Samsung 850 120GB SSD has an endurance rating of 75 TBW and a reliability of 1.5 million hours. The new Samsung 850 series SSD will ship with a three-year warranty.
At the moment of writing, we don't know about any other capacity sizes in this series, but the SATA-IO Integrators List that was updated on September 27 includes a reference to the upcoming Samsung 860 series. The list shows five capacities: 256GB, 500GB, 1TB, 2TB, and 4TB.
The storage industry is driving down cost and increasing capacity every year with a range of technologies, many of which work together. The range of NAND flash products is overwhelming as the industry races to produce ever faster, cheaper and more reliable products. But, still, all storage devices are vulnerable to physical and logical failures which usually happen when we least expect them and to get critical information back, computer owners need to contact professional data recovery services.
Data recovery procedures from SSDs require state-of-the-art technologies and highly specific tools, so not all US data recovery companies are capable to handle such processes. ACE Data Recovery retains market leadership in IT technologies and offers a complete set of proven solutions that make data recovery comfortable and easy. ACE Data Recovery team makes the best choice when it comes to recovering data from failed SSDs because ACEs have technology and experience to recover data even in the most extreme situations of data loss.