Sabrent Developed Rocket X5 PCIe 5 SSD That Could Hit 14 GBps
March, 2023
Sabrent Developed Rocket X5 PCIe 5 SSD That Could Hit 14 GBps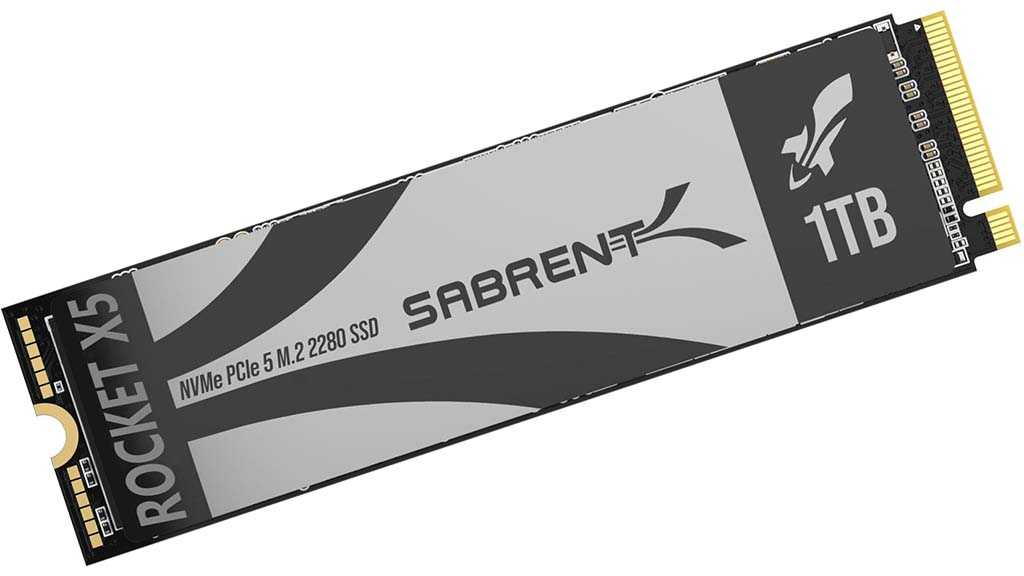 Sabrent, a leading technology company, is currently developing a new SSD called the Rocket X5 SSD PCIe Gen 5 . This drive has the potential to achieve an impressive transfer speed of 14 GBps, surpassing all of the current top-performing SSDs on the market. Although the Rocket X5 is still in the development phase, Sabrent is determined to push the limits of SSD technology to achieve the highest possible performance. Prototype versions of the Rocket X5 have already exceeded the read speeds offered by the first PCIe Gen 5 SSDs on the market, reaching speeds in excess of 12 GBps.
Currently, all PCIe Gen 5 SSD manufacturers are shipping products with transfer speeds of either 10 GBps or 12 GBps. However, the spec limit for PCIe Gen 5 x4 is between 14 GBps and 15 GBps, making the Rocket X5's potential transfer speed even more exciting for manufacturers. Although Micron is ahead of SK Hynix and YMTC in terms of maturity and mass production, the company has been experiencing shortages in chip yield, which has bottlenecked production. While these issues should have been resolved by now, there is no confirmation of this.
One challenge facing Sabrent is the production issues related to higher speed 2400MTps 3D NAND flash, which is required to achieve the higher transfer speeds. None of the three 3D NAND manufacturers that make 2400MTps chips, including Micron, SK Hynix, and YMTC, have been able to deliver large volumes of these chips to the market.
Therefore, it is uncertain whether the Rocket X5 will achieve the desired 14 GBps transfer speed upon release. The final characteristics of the drive will depend on Sabrent's production strategy and whether they choose to wait for high-speed 2400MTps NAND flash or launch the drive with slower specifications.
ACE Data Recovery Services can assist users in retrieving their lost data in the event of Rocket series SSD drive failure or other data loss scenarios. With ACE ZCOPY Ultra technologies, users can be assured that their data is in good hands, even in the case of a catastrophic SSD drive failure. This service is another example of ACE Data Recovery's commitment to providing top-quality products and services to its customers.