The New Fast OWC Envoy Pro Mini Thumb Drive
March, 2023
The New Fast OWC Envoy Pro Mini Thumb Drive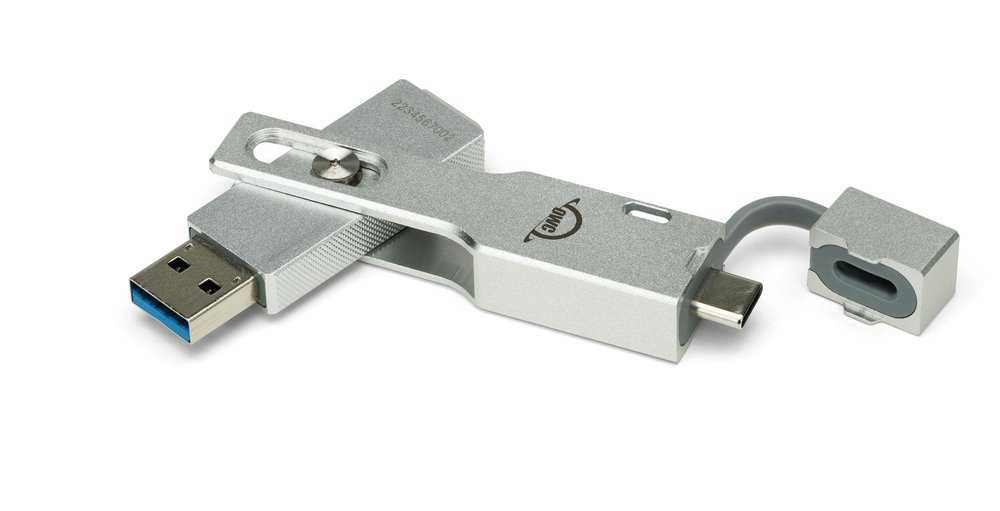 When it comes to choosing a high-performance thumb drive, there are a few key factors to consider. First and foremost, speed is important - you want a drive that can transfer large files quickly and efficiently. But it's also important to consider things like durability, portability, and compatibility with different devices.
Compared to other high-performance thumb drives like Kingston's DataTraveler Max, the new OWC Envoy Pro Mini offers dual interface support, a reduced width, an aluminum enclosure for better thermal performance, and detachable lanyard support. Despite its small size, it promises speeds of up to 946 MBps and is available in 250GB, 500GB, and 1TB capacities.
The OWC Envoy Pro Mini is an excellent choice for those who value performance and portability. With its sleek, compact design and dual interface support, it's a versatile option that can be used with a wide variety of devices. And with speeds of up to 946 MBps, it's one of the fastest thumb drives on the market.
But speed isn't the only thing that sets the Envoy Pro Mini apart. The aluminum enclosure provides a solid, durable feel that inspires confidence, and the detachable lanyard and port protection are thoughtful touches that show OWC's commitment to user experience. And with the included subscription to Acronis Cyber Protect Home Office, you get a valuable software package that can help you keep your data safe and secure.
Of course, no product is perfect, and there are a few minor downsides to the QWC Envoy Pro Mini. For one thing, the included Drive Guide software could use some updating to support exFAT formatting for better compatibility with different operating systems. And while the Type-A to Type-C adapter is a nice touch, it can be a bit fiddly to use at times.
Overall, though, the OWC Envoy Pro Mini is an excellent choice for anyone who needs a high-performance thumb drive that can keep up with their demanding workload. Whether you're a professional photographer or videographer, a graphic designer, or just someone who needs to transfer large files quickly and easily, this drive is sure to impress.
Just like any other storage device, OWC Envoy Pro Mini are susceptible to data loss due to various reasons, such as accidental deletion, virus attacks, physical damage, and hardware or software failure. ACE Data Recovery offer professional recovery services for thumb drives. These services may be necessary for situations where the other recovery methods have failed, or the user is not comfortable attempting to recover the data themselves. QWC Envoy thumb drive data recovery process involves those main steps: diagnostics, scanning, preview, and recovery. ACE data recovery process use specialized ZCOPY Ultra tools and techniques to recover data from flash drives, including repairing firmware issues, reconstructing damaged files, and replacing faulty components. While these services may be more expensive than using software, they offer a higher chance of successful flash data recovery, particularly for more severe cases of data loss. It is crucial to choose a reputable data recovery service provider with experienced technicians and a proven track record of successful recoveries.