OWC Announces Envoy Pro SX Thunderbolt Portable SSD
August, 2021
OWC Announces Envoy Pro SX Thunderbolt Portable SSD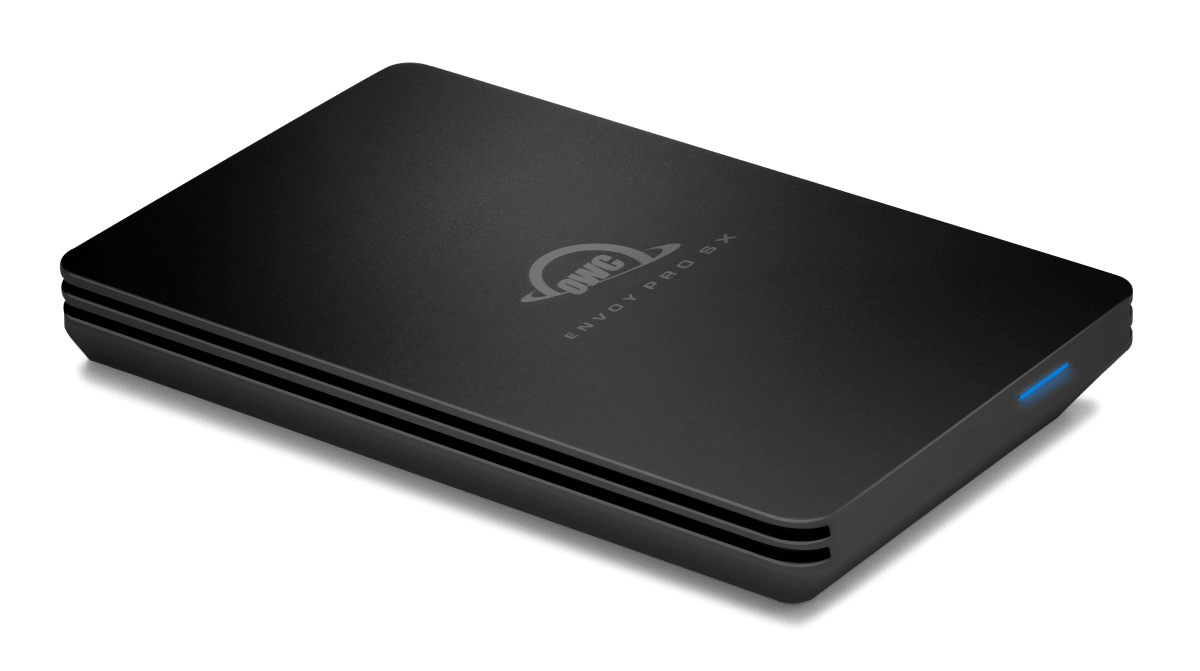 OWC has announced the Envoy Pro SX, a rugged new Thunderbolt SSD that is designed to withstand tough treatment. The new SSD combines speed and durability, and users can expect transfer speeds of up to 2847MB/s, making it perfect for creative professionals working with production-level audio, design, and photography.
The capacities range from 240GB all the way to a 2TB option. The Envoy Pro SX Thunderbolt Portable SSD is versatile enough to be used as a bus-powered drive for daily storage and backup tasks.
The Envoy Pro SX SSD is compact, and smaller than most compact smartphones. In addition, it only weighs half a pound and is designed to be taken on location by photographers and videographers. Portable and rugged, the SSD uses the company's Aura Pro SSD technology with TRIM support and connects through Thunderbolt 3 to deliver reliable performance at top speeds.
Similar to the FX series, the Envoy Pro SX Thunderbolt portable SSD comes with a lot of durability against getting wet (waterproof), dirty, or even dropped (tested from a height of four feet). It is test certified to handle the nastiest environments. The new SSD is capable of surviving a dunk into three feet of water for up to 30 minutes. Aluminum housing acts as a heatsink and helps keep the Envoy Pro SX SSD cool and prevents SSD damage when tossed in your tech bag. Therefore the SSD drive doesn't have a fan and is completely silent.
The OWC Envoy Pro SX SSDs are compatible with Thunderbolt and USB4 Macs and PCs, and they come with 5-year limited warranty. But these drives are also vulnerable to logical and physical failures that can make precious user data inaccessible. If that happens, the owners of Envoy Pro SX Thunderbolt Portable SSD will need to contact a professional data recovery services provider to get their data back. ACE Data Recovery engineers have extensive experience in recovering data from types of storage media and will gladly help the OWC Envoy Pro SX SSD owners with their data recovery needs.