Lexar Announces SL200 Portable SSD
March, 2022
Lexar Announces SL200 Portable SSD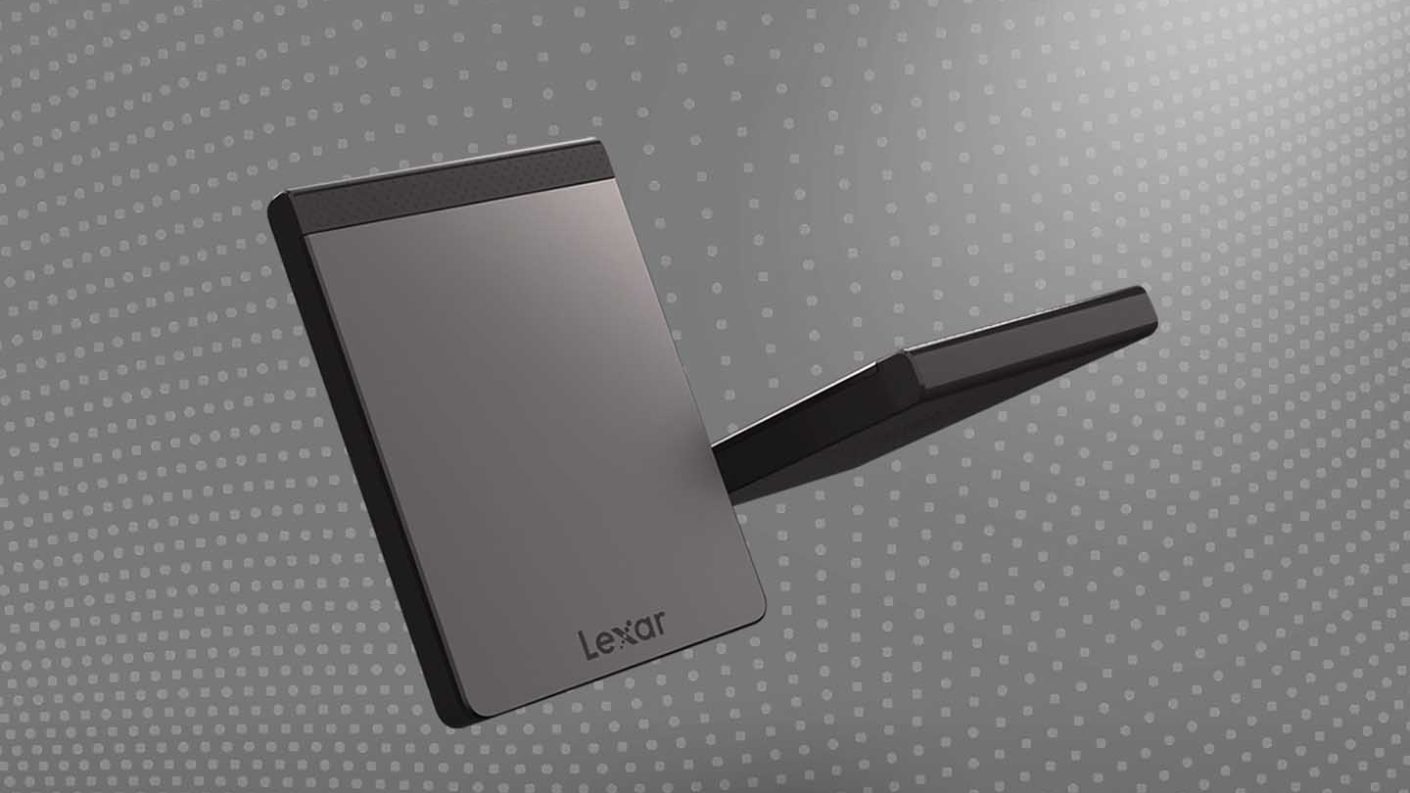 The Lexar SL200 is an attractive, highly portable external solid-state drive that targets the entry-level market. The SL200 SSD is a follow-up to 2020's Lexar SL100 Pro SSD, which is a faster and more expensive model. Measuring just 0.4 by 2.4 by 3.4 inches (HWD) and weighing a mere 1.4 ounces, the SL200 SSD is highly compact and wafer-light.
In the middle of one of the short sides is a USB Type-C port. The SSD drive comes with two short cables, one of them USB-C-to-USB-C, the other USB-C-to-USB-A. To the right of the port is an activity light, a feature often left off in budget-and even some midprice-external SSDs.
The Lexar SL200 SSD comes in three capacities; 512GB, 1TB and the 2TB and has a three-year warranty. At each of its three capacities, the SL200 SSD is rated at up to 550MB/s and 400MB/s in sequential read and write speeds, respectively, which is a typical rating for an external SSD with SATA-based internal components running over a USB 3.2 Gen 1 connection.
This Lexar SSD won't win any speed contests with its SATA-based internals and modest rated speeds, but it offers 256-bit AES encryption to keep your sensitive documents secure. However, it's competing against much faster external SSDs that cost just a little more money.
The SL200 SSD comes formatted in exFAT, so it can be used out of the box with either Windows machines or Macs. The SSD drive comes pre-loaded with Lexar DataSafe software for both platforms, and this software allows you to enable the 256-bit AES data encryption. It sets up a password-protected "safe" on the drive, into which you drop the files you want encrypted.
Being compact and lightweight, the Lexar SL200 SSDs are solidly built and moderately priced, and they fit a good number of usage niches. But, this SSD are logical failures that may result in data inaccessibility. Then the owners of the Lexar SL200 SSDs will need to contact a professional data recovery services provider. ACE Data Recovery team has extensive experience in recovering data from all types of storage media and is ready to help the Lexar SL200 SSD owners with their data recovery needs.