Lexar Announces Its New NS100 and NS200 SATA SSD
November, 2018
Lexar Announces Its New NS100 and NS200 SATA SSD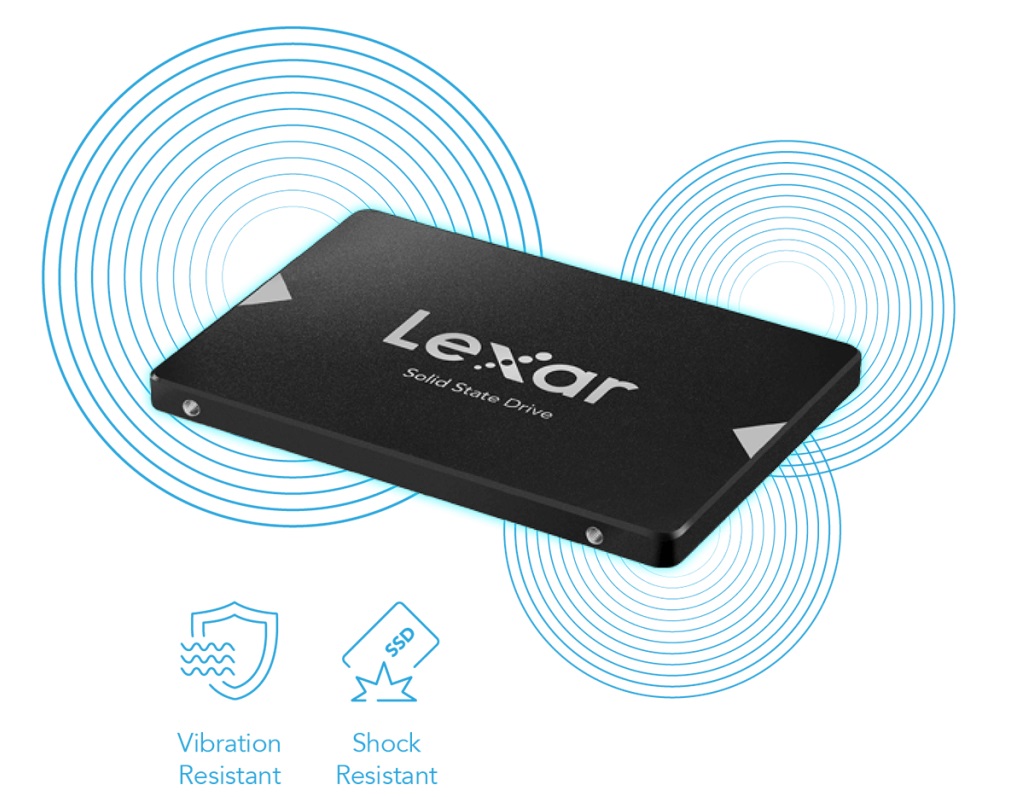 Lexar, a brand of flash memory solutions, mostly known for their SD Cards, announced two new internal solid-state drive solutions to rejuvenate old laptops or PCs – the new Lexar NS100 2.5″ SSD and Lexar NS200 2.5″ SSD.
The entry-level NS100 SSD is an affordable upgrade for casual users who want more performance than their hard-disk drives (HDD) can provide. It provides faster boot-ups, application load times, and data transfers with sequential read speeds of up to 550MB/s.
The NS200 SSD is designed for gamers and professionals and it is a bit faster with sequential read speeds of up to 550MB/s and sequential write of up to 510MB/s. It features faster app response times due to lower latency and better overall performance for gaming, photo, and video editing, or other multimedia applications.
Both Lexar NS100 and NS200 are shock and vibration resistant because they have no moving parts and they come with SSD Dash management so that users can easily monitor their drive's performance, including drive health, drive condition, and firmware updates. The Lexar NS100 SSD Series is available in 120GB, 240GB, and 480GB capacities and the Lexar NS200 comes in 240GB and 480GB capacities.
According to the company, the NS100 and NS200 SSDs will allow users to accelerate their computer's performance with optimized speed and reliability but, unfortunately, like all electronics, they may eventually fail and make irreplaceable users' data inaccessible. To get their precious files back, owners of the Lexar NS100 and NS200 SSDs will need to contact a professional data recovery services provider.
ACE Data Recovery has been providing data recovery services for more than 35 years and has a nationwide reputation for industry-leading results, advanced facilities, and experienced engineers hired all around the world. ACEs use cutting-edge software and hardware tools to solve difficult issues and develop custom data recovery solutions for unusual cases. ACE Data Recovery team has developed an advanced SSD recovery process that meets the manufacturer's requirements. Although every situation of SSD recovery is unique, ACEs have technology and expertise to get your data back from any type of storage media regardless of the data recovery problem you are facing.