New Lexar NM800 PCIe Gen4 NVMe SSD
Novembewr, 2022
New Lexar NM800 PCIe Gen4 NVMe SSD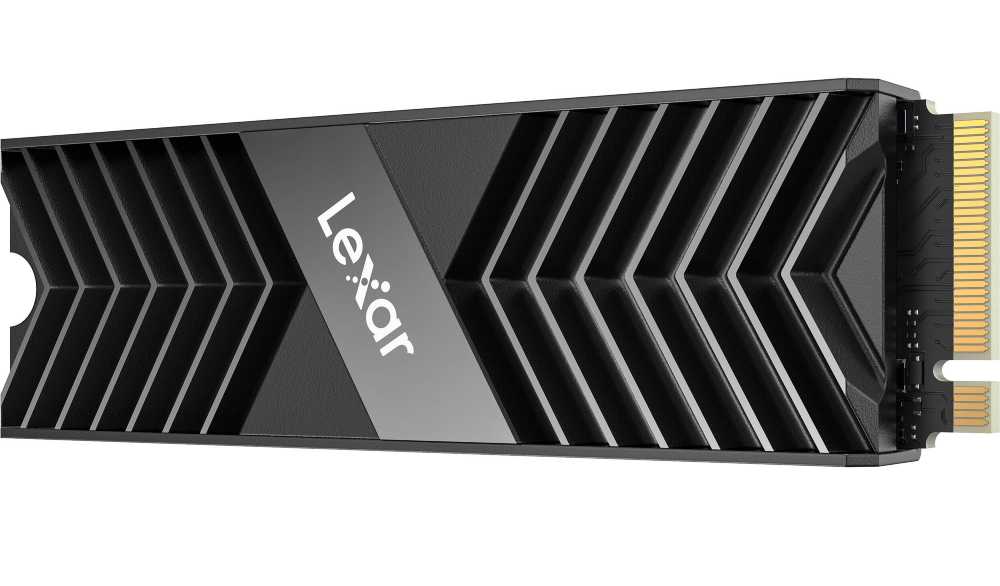 The Lexar NM800 Pro is the company's newest PCIe Gen4 NVMe SSD for gamers, professionals, and creators. The entire Lexar NM800 PRO SSD line is based on the Rainier IG5236 eight-channel NVMe v1.4 NAND flash controller by Innogrit paired with 1GB DDR4L DRAM and 176-layer 3D TLC NAND flash. In terms of technologies the Innogrit Rainier IG5236 controller is packed with end-to-end data protection, LDPC (low-density parity check) error-correction with SRAM ECC, programmable RAID recovery mode, smart cache, AES encryption and fully supports SHA, RSA, ONFI 4.1 and Toggle 4.0.
The NM800 Pro SSD is available in 3 capacities (512GB/1TB/2TB) in the M.2 (2280) form factor. For performance, Lexar quotes the usual speeds for PCIe Gen4 SSD drives, including up to 7.5GB/s read and 6.5GB/s write in sequential transfer rates for the 2TB model. The 1TB version offers slightly slower write speeds of 6.3GB/s while the 512TB is quoted at 7.45GB/s read and 3.5GB/s write. As to reliability, the Lexar NM800 Pro SSD is rated at 2,000TB for TWB (total bytes written) and 1.5 million hours MTBF (Mean Time Between Failures), respectively.
The NM800 Pro SSD also features an integrated heatsink model to reduce thermal issues (Lexar indicates it can reduce temperatures by up to 30%), which can help improve performance consistency and power efficiency during heavy workloads and graphics-intensive gaming. The heatsink is also helpful for use with installations that don't have a lot of airflow, like installing it inside a Sony PS5, which is supported by this SSD drive.
The Lexar NM800 Pro SSDs are designed for a range of demanding consumer use cases and come with a 5-year warranty. Nevertheless, they can fail just like any other storage media, leaving SSD critical user data inaccessible. If that happens, the owners of the Lexar NM800 Pro SSDs will need to contact a professional data recovery services provider to get their irreplaceable files and folders back.
ACE Data Recovery team leads all competitors in its ability to recover hard drives drives. It's the only company that develops their own in-house proprietary hardware and software specifically to recover SSD drives. ACEs are here to help the Lexar NM800 Pro SSD owners with their data recovery needs.