Lexar Announced Professional NM700 M.2 NVMe SSD
June, 2020
Lexar Announced Professional NM700 M.2 NVMe SSD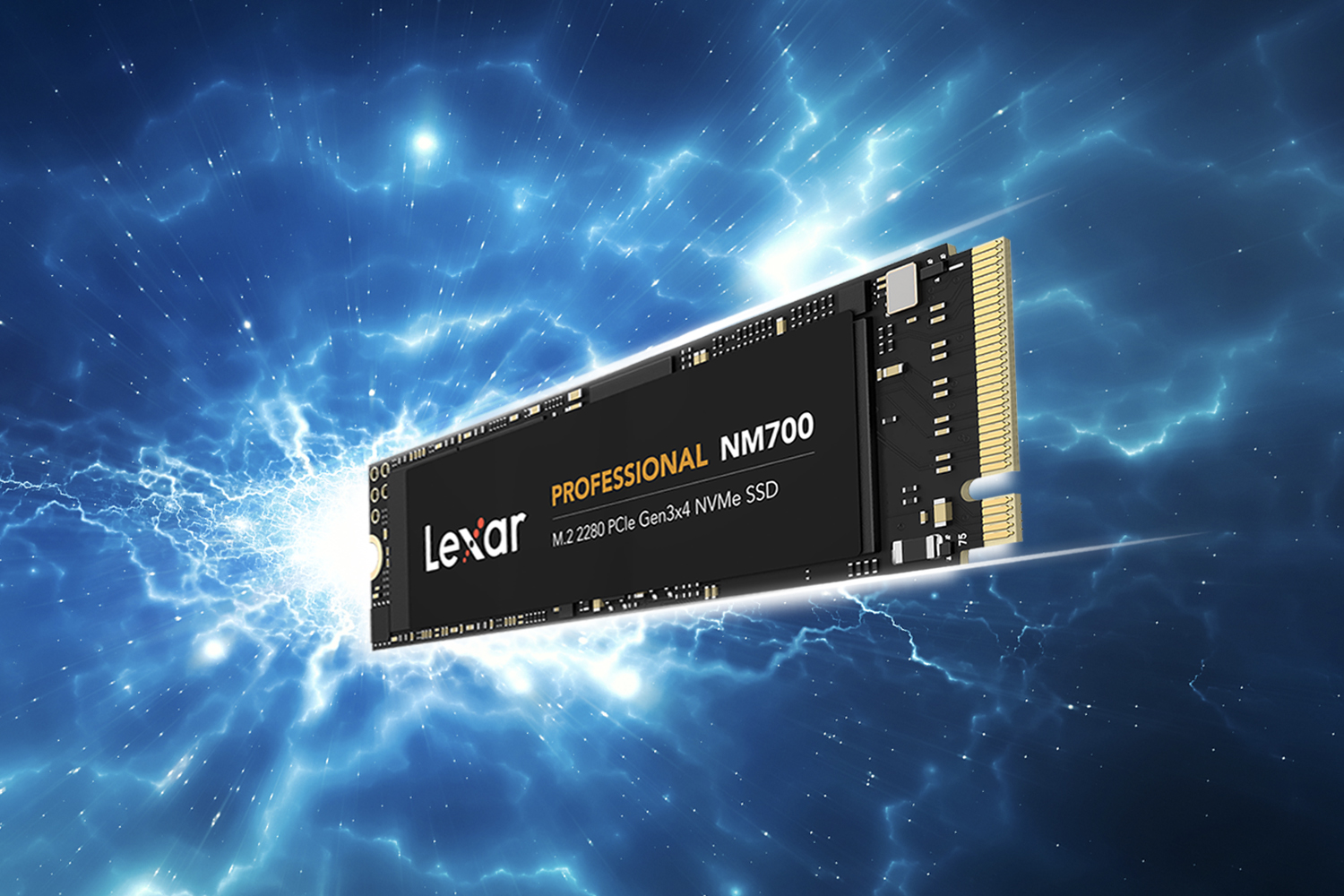 Lexar has announced a new addition to its line of SSD products – Professional NM700 M.2 2280 PCIe Gen3x4 NVMe SSD. The NM700 SSD is built with 3D NAND flash that ensures higher capacity, performance, and efficiency.
The new PCIe Gen3x4 NVMe SSD was designed for professionals – videographers, photographers, and designers, but home consumers can use it as well. The new Lexar solid-state drive offers impressive performance with sequential read speeds of up to 3500MB/s and sequential write speeds of up to 2000MB/s, giving users maximum efficiency without constant slowdowns. That means faster boot-ups, data transfers, and application load times. The NM700's MBTF (mean time between failure) is rated at 1,500,000 hours.
Besides, Lexar Professional NM700 M.2 2280 NVMe SSD features Low-Density Parity Check (LDPC) error code correction technology. It ensures more reliable data transfers by fixing data errors that may occur before they show any symptoms of slowdowns. Offering reduced power consumption and cooler operation, the SSD drives are also efficient as their battery life lasts longer.
The Lexar NM700 M.2 2280 PCIe Gen3x4 NVMe SSDs are available in several capacities - 256GB, 512GB, and 1TB and come with a limited five-year warranty.
Key features include:
High-speed PCIe Gen3x4 interface: 3500 MB/s read and 2000 MB/s write – NVMe 1.2
Form Factor: M.2 2280
Get 6.5x the speed of a SATA-based SSD
Features LDPC (Low-Density Parity Check)
Shock and vibration resistant
NAND: 96-layer 3D TLC
The reliable Lexar NM700 SSDs are vibration and shock resistant and have no moving parts so they are less likely to fail than hard drives. Still, like all storage media, they can fall victim to logical and physical failures that will make precious user photos, videos, and other files inaccessible. To get their critical files and documents back, the owners of Lexar Professional NM700 M.2 NVMe SSDs will need to contact a professional data recovery services providers like ACE Data Recovery team. ACEs use sophisticated technologies and cutting-edge tools and can successfully recover data from SSD drives produced by different manufacturers, including Lexar. ACE Data Recovery professionals are ready to help the Lexar NM700 M.2 NVMe SSD owners with all their data recovery needs.