Kingston Launches XS2000 Portable SSD
December, 2021
Kingston Launches XS2000 Portable SSD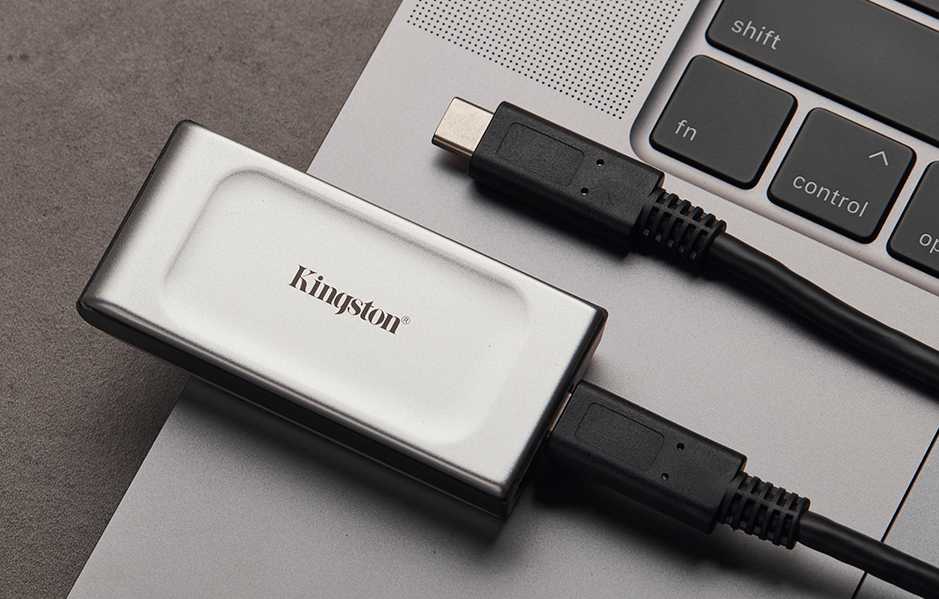 The Kingston XS2000 Portable SSD is one of the smallest external solid-state drives that take advantage of the latest USB 3.2 Gen 2x2 technology. The Kingston XS2000 comes with the high-powered combo of Silicon Motion's newest SSD controller paired with Micron's 96-Layer TLC flash. This tiny but mighty SSD is capable of delivering up to 2 GBps of sequential throughput in a compact, lightweight, and water and dust-resistant package.
Portable SSDs have become the favorite solution for users who need fast and reliable storage on the go. Most of these portable SSDs have an internal adapter board with the interface bridge chip integrated into its own PCB, which then connects to an M.2 NVMe SSD. But that may require a large and heavy enclosure design to contain all the components and efficiently handle the heat output.
The Kingston XS2000 SSDs are unique because they leverage a streamlined internal design from Silicon Motion that doesn't need an external bridge chip. Instead, it communicates with native USB. This design reduces weight, size, power consumption, and cost, all and offers high levels of performance.
The XS2000 SSDs are available in popular capacities of 500GB, 1TB, and 2TB. The SSD drives are rated to deliver both read and write speeds of up to 2,000 MBps and come preformatted with the exFAT file system for compatibility with all OSes. But their write performance may degrade during heavy use because the XS2000 SSDs employ SLC caching and will need ample idle time to recoup their full write speeds after sustained workloads.
The drives are backed with a five-year warranty, and like many portable SSDs, they come without an endurance rating. Still, the Kingston XS2000 SSDs leverage SRAM ECC and end-to-end data path protection, as well as Silicon Motion's NANDXtend ECC technology.
The Kingston XS2000 Portable SSDs offer good solutions for creative pros that need spacious storage for high-resolution files while on location, and they are a good option for anyone who needs to save large files while traveling. But unfortunately, the Kingston XS2000 Portable SSDs can also fall victim to logical failures. Then their owners will need to rely on a professional data recovery services provider to get their irreplaceable files and folders back. ACE Data Recovery engineers can successfully recover data from all types of storage devices, including SSDs of all makes and models. ACEs will gladly help the Kingston XS2000 Portable SSD owners with their data recovery needs.