Kingston Begins Shipping 2TB UV500 Series SATA SSDs
September, 2018
Kingston Begins Shipping 2TB UV500 Series SATA SSDs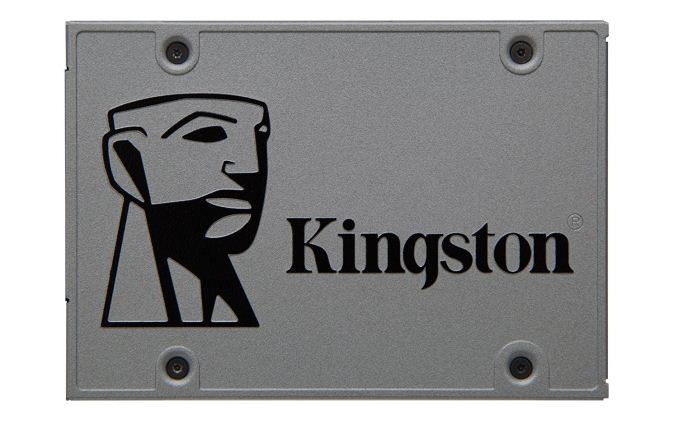 Kingston, who recently released their new UV500 line of SSD products, has announced it is now shipping a 2TB capacity drive in a 2.5-inch form factor. Kingston's UV500 family of SSDs debuted last April with capacities ranging from 120GB all the way up to 960 GB. Kingston states the UV500 is their first 3D NAND-based SSD that features 256-bit hardware-based AES full-disk encryption as well as support for TCG Opal 2.0. As to the performance, the drives deliver read/write speeds of up to 520MB/s and 500MB/s.
While the 120GB, 240GB, and 480GB models are available in 2.5-inch, M.2, and mSATA formats, the 2TB model only comes in the 2.5-inch form factor. The drive offers 4KB random read performance up to 79,000 IOPS and 4 KB write performance up to 50,000 IOPS. The Kingston UV500 Series SATA SSDs rate the Life expectancy to 1 million hours MTBF and are backed by a limited five-year warranty.
The UV500 series SSDs use Marvell's 88SS1074 SATA SSD controller combined with 3D TLC NAND. The controller supports third generation error-correcting, low-density parity check (LDPC technology), as well as reliability and endurance enhancements. According to Kingston Digital, the combination of a powerful controller, 3D NAND and data encryption in multiple form factors makes UV500 a good option for both consumers and enterprise users looking for a performance boost on existing systems.
The UV500 series SSDs can be used as boot drives and primary storage and with no moving parts, they are less likely to fail compared to mechanical hard drives but like any other SSDs, they are vulnerable to some defects such as abrupt power loss, magnetic fields, and electric charges that may lead to potential data loss.
To get their irreplaceable files back, the UV500 SSD owners may need to contact a reliable data recovery services provider. Data recovery from encrypted SSDs that use 3D NAND flash memory may be challenging but ACE Data Recovery team is ready for the challenge. ACE Data Recovery team is a worldwide leader in providing data recovery services and has the highest recovery rate in the industry. ACEs use state-of-the-art tools to solve complex issues and can develop custom solutions for unusual cases. ACE Data Recovery team can handle the most extreme situations of data loss and makes the best choice when it comes to recovering data from failed SSDs.