Kingston Has Released the KC2500 NVMe SSD
May, 2020
Kingston Has Released the KC2500 NVMe SSD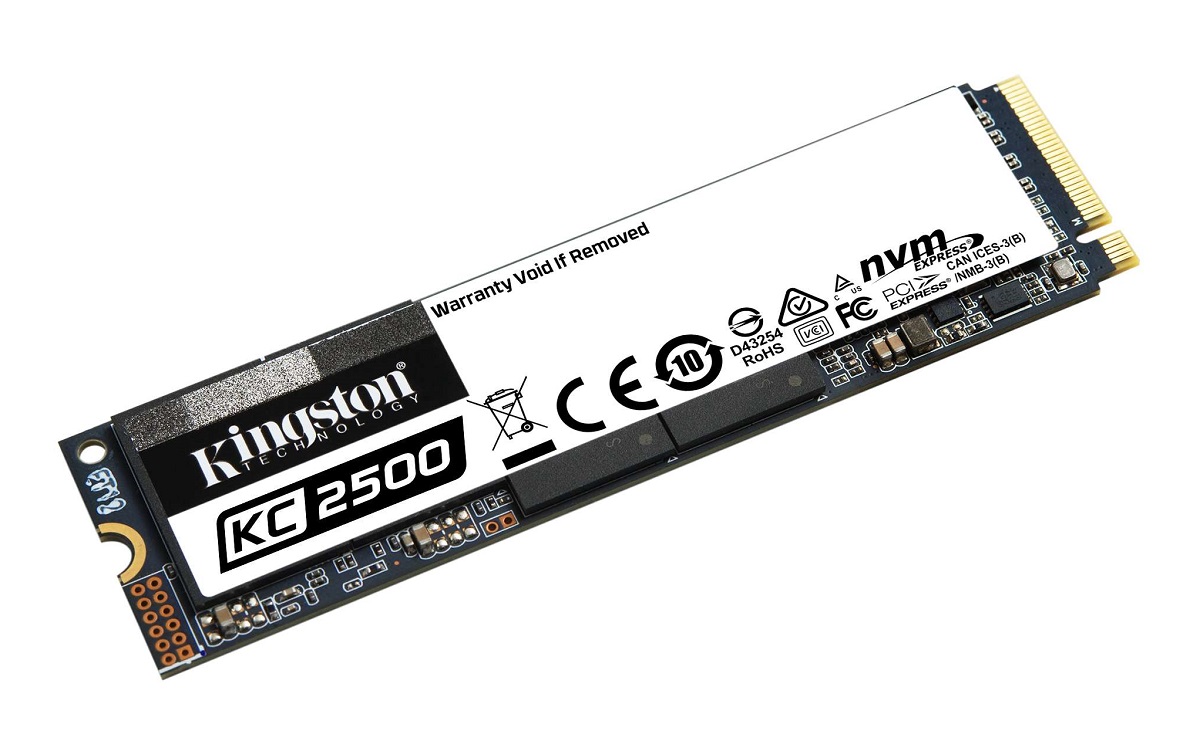 Kingston Digital has announced KC2500, its next generation M.2 NVMe PCIe SSD for desktop, workstations, and high-performance computing (HPC) systems. The new KC2500 NVMe PCIe SSD delivers powerful performance using the latest Gen 3.0 x 4 controller and 96-layer 3D TLC NAND. The drive features up to 3,500 MB/s read speed as well as a 2,900 MB/s write speed.
The new SSD comes in four capacities up to 2TB. It features a compact M.2 2280 form factor that gives users a possibility to take advantage of PCIe speeds while saving space for other important components. The KC2500 is equipped with AES-XTS 256-bit hardware-based encryption with advanced security features that ensure end-to-end data protection. Besides, users can protect their valuable data stored on the KC2500 NVMe SSDs using independent software vendor because the drive supports such TCG Opal 2.0 security management solutions as Symantec, WinMagic, McAfee, and more. Also, the Kingston NVMe SSD features built-in support of Microsoft eDrive, and has a security storage specification that allows using it with BitLocker.
"KC2500 sets a new bar for high-performance client PC usage, enabling those who demand speed and reliability to handle intensive workloads on desktops, workstations and for HPC applications. The compact M.2 form factor and broad range of security and encryption options provides greater flexibility for organizations who are looking to refresh their current systems, or for the power user looking to upgrade their current system with the best that NVMe PCIe SSDs can offer," said Justin Karasek, SSD business manager, Kingston.
Kingston KC2500 NVMe PCIe SSD Features and Specifications:
Supports a full-Security Suite: TCG Opal 2.0, XTS-AES 256-bit, eDrive
Form Factor: M.2 2280
Interface: NVMe PCIe Gen 3.0 x 4 Lanes
Capacities2: 250GB, 500GB, 1TB, 2TB
Controller: SMI 2262EN
NAND: 96-layer 3D TLC
Encrypted: AES-XTS 256 bit
The KC2500 SSD is backed by a limited five-year warranty and free technical support and can be a great option to upgrade a computer. But no matter powerful they are, NVMe SSDs have a limited number of write cycles and are vulnerable to physical and logical failures of SSD drives that may result in critical data inaccessibility. If that happens, owners of KC2500 NVMe PCIe SSDs will need to contact a professional data recovery services provider to restore their irreplaceable data. ACE Data Recovery engineers use state-of-the-art tools and can successfully recover data from all types of storage media. ACE Data Recovery team is ready to help Kingston KC2500 NVMe PCIe SSD owners with their data recovery needs.