Kingston Launches Client-Focused KC2000 M.2 NVMe SSD: 96L TLC On SM2262EN
June, 2019
Kingston Launches Client-Focused KC2000 M.2 NVMe SSD: 96L TLC On SM2262EN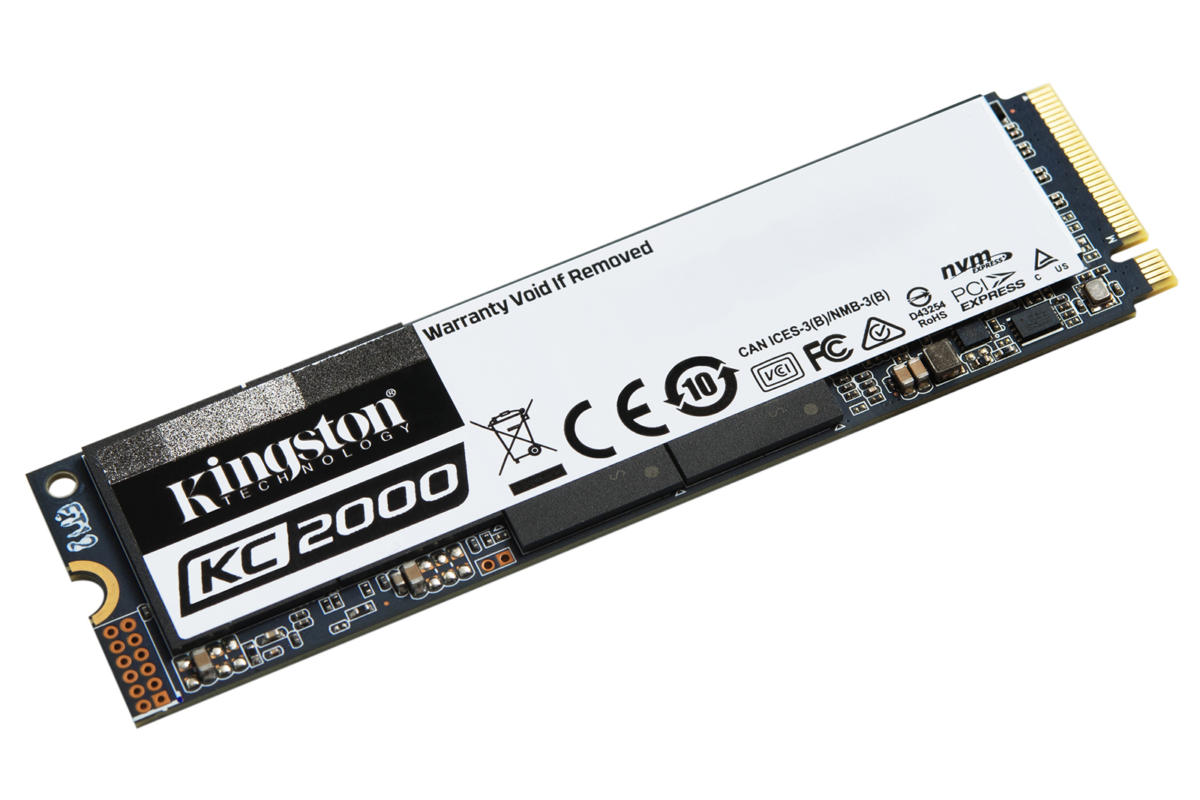 Kingston launched its latest flagship client/consumer SSD, the KC2000, which is set to replace the two year old KC1000. Technologically, the new KC2000 is a huge improvement over its predecessor in its choice of both controller and NAND, and as a result it puts Kingston on the leading edge. Kingston designed its new KC2000 SSD for gamers, prosumers, and corporate users alike. Unlike most SSDs on the market, the KC2000 combines high security through encryption techniques with solid performance that spans up to 3.2/2.2 GB/s.
That combination is possible because the KC2000 is one of the first SSDs with Toshiba's new BiCS4 96L 3D TLC NAND and Silicon Motion's latest SM2262EN NVMe controller. This, along with a five-year warranty and generous helping of endurance, positions Kingston's KC2000 as a good choice for users who are looking for a secure and fast M.2 NVMe SSD.
The company says that Kingston's KC2000 NVMe PCIe SSD delivers powerful performance using the latest Gen 3.0 x 4 controller and 96-layer 3D TLC NAND. Offering high read and write speeds up to 3,200 and 2,200MB/s, respectively, KC2000 delivers high performance and endurance, and improves workflow in desktop, workstations and high-performance computing (HPC) systems.
KC2000 is a self-encrypting drive that supports end-to-end data protection using 256-bit AES Hardware-based encryption and allows the usage of independent software vendors with TCG Opal 2.0 security management solutions such as Symantec, McAfee, WinMagic and others. KC2000 also has built-in Microsoft eDrive support, a security storage specification for use with BitLocker.
Kingston's KC2000 is available in multiple capacities of 250GB through 2TB and is a safe choice for those who are looking for security and reliability. But, like other storage devices, it is vulnerable to logical and physical failures. In such situations, the proud owners of Kingston KC 2000 M.2 NVMe SSDs will need to contact a reliable data recovery services like ACE Data Recovery team. ACEs have been providing excellent data recovery services for more than 35 years and can boast of the highest success rate in the industry. They will gladly help the Kingston KC2000 SSD owners with their data recovery needs.