Inland Professional 1TB NVMe M.2 SSD
August, 2021
Inland Professional 1TB NVMe M.2 SSD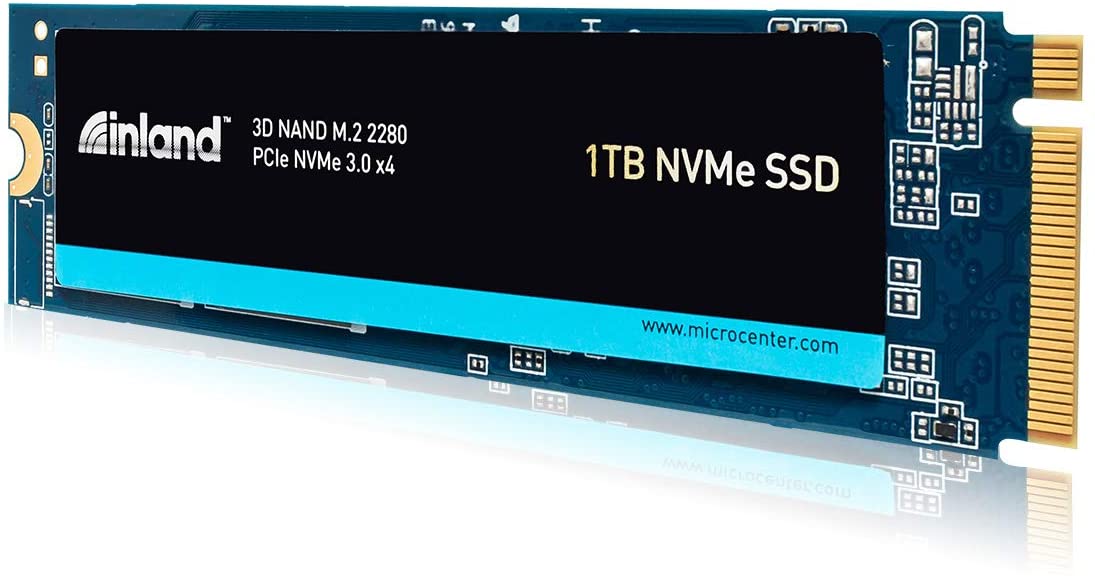 The Inland Professional 1TB SSD is below the Premium drive in Inland's nomenclature and is more of a budget option. As a result, it has more modest advertised specs. The Inland Professional 1TB NVMe SSD comes in a single-sided M.2 2280 (80mm) form factor and is equipped with the Silicon Motion SM2263XT controller, which is a 4-channel chip designed for DRAM-less operation.
The SSD drive also features the Intel 96L TLC NAND. The TLC Inland Professional SSDs are available from 256GB to 1TB. As with the Premium SSD drive, there is no official manufacturer's website available online where specs for these drives are posted. Instead, on the packaging there is the link to the website for IPSG Products. IPSG stands for the International Products Sourcing Group and appears to be the company that actually orders these drives and imports them into the USA from their OEMs overseas. For the specs of the Inland Professional SSD drive itself, we simply have to rely on the information on the packaging.
The Inland Professional 1TB drive is rated at 2000 MB/s read and 1600 MB/s sequential write, which are lower-end PCIe 3.0 SSD speeds. One place the Inland Premium drive gained points was its endurance rating of 1600 TBW, while these Professional drives make do with a much more standard 600 TBW.
The Inland Professional 1TB SSDs are backed by a 3-year warranty and deliver a competent better-than-SATA performance at an affordable price. Still, they are also vulnerable to physical and logical failures that may result in critical files inaccessibility, so their owners will need to contact a professional data recovery services provider to get their valuable data back.
ACE Data Recovery engineers have extensive experience in recovering data from SSDs of all makes and models. ACE Data Recovery team will gladly help Inland Professional 1TB SSD owners with their data recovery needs.