GIGABYTE Announces AORUS Gen4 5000E SSD with Up to 5,000 MB/s Read Speeds
November, 2022
GIGABYTE Announces AORUS Gen4 5000E SSD with Up to 5,000 MB/s Read Speeds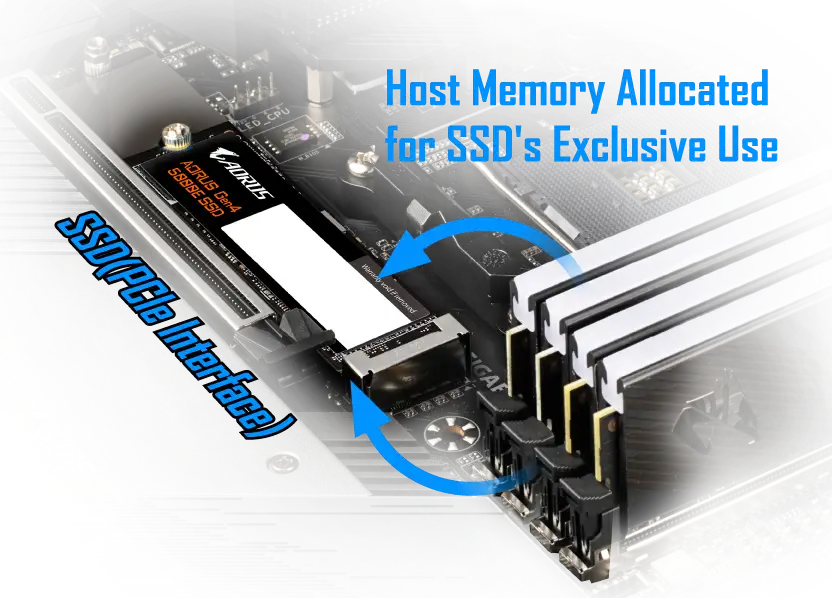 GIGABYTE has announced the AORUS Gen4 5000E, its latest PCIe 4.0 M.2 SSD. Featuring PCIe 4.0 x4 NVMe 1.4, a 2280 M.2 design, and 3D TLC NAND flash, the new AORUS SSD offers up to 5,000 MB/s sequential read and 4,600 MB/s sequential write speeds, as well as 30% lower overall power consumption compared to previous generation PCIe 4.0 SSDs.
The AORUS Gen4 5000E SSDs come in two capacities, 500 GB and 1,000 GB. According to the information in the GIGABYTE press release, this new development keeps the system operating at high-profile performance with low-profile power consumption. Along with the built-in Thermal Guard feature found on GIGABYTE motherboards, AORUS Gen4 5000E SSDs can unleash the ultimate performance of PCIe Gen4 M.2 SSDs without any thermal throttling and provide ultra-fast, durable, and low-temperature user experience.
According to the company, the AORUS Gen4 5000E solid-state-drives have passed several comprehensive performance and stability tests, including heavy-loading, high-temperature, and high-stress tests, to ensure users the most stable SSDs with next-level performance. In addition, TRIM & S.M.A.R.T technology ensures stability and durability, while HMB (Host Memory Buffer) enables system memory to collaborate with SSD to optimize overall performance. But like all SSDs, the new GIGABYTE AORUS Gen4 5000E SSDs are vulnerable to some defects, including abrupt power loss, magnetic fields, and electric charges, which may lead to failures and potential SSD data loss.
If that happens, the owners of the GIGABYTE AORUS Gen4 5000E SSDs will need to contact a professional data recovery services provider to get their valuable data back. ACE Data Recovery team leads all competitors in their ability to recover hard drives of all makes and models. ACE Data Recovery engineers are ready to help the GIGABYTE AORUS Gen4 5000E SSD owners to get their critical data back.