Western Digital Announced the New G-Technology ArmorLock Encrypted NVMe SSD
September, 2020
Western Digital Announced the New G-Technology ArmorLock Encrypted NVMe SSD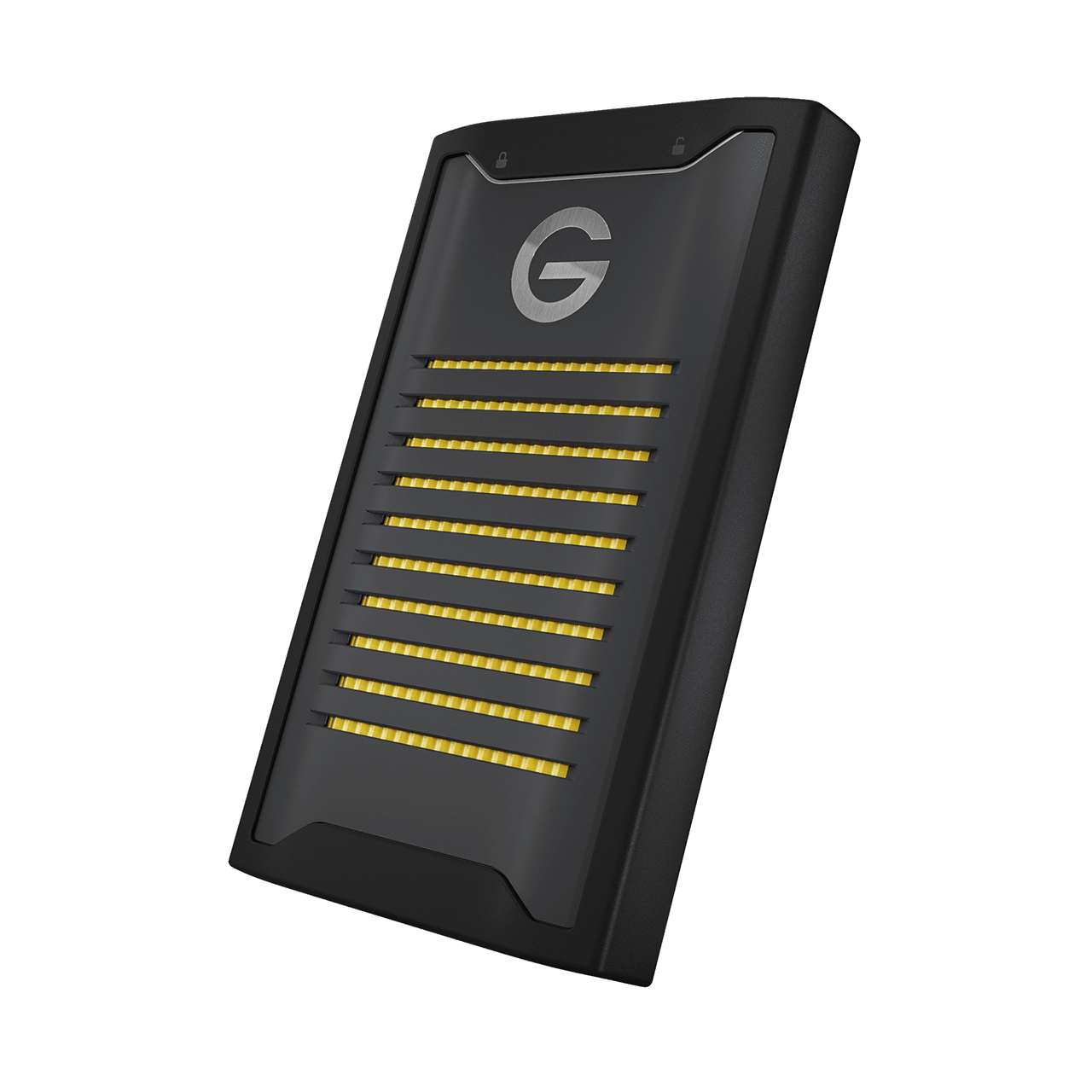 Western Digital announced the ArmorLock Security Platform, a "next-gen" security system for data storage. The first storage solution that features this technology is the new G-Technology ArmorLock encrypted NVMe SSD, a portable drive for data storage.
The G-Technology ArmorLock encrypted NVMe SSD is available with 2TB of storage capacity. It delivers read/write speeds of up to 1GB/s via its SuperSpeed USB 10Gbps interface. The SSD features 256-bit AES-XTS hardware encryption for maximum security and is rated with IP67 dust/water resistance, 3M drop protection, and 1000lb (≈450Kg) crush resistance to ensure that user data won't be lost to accidents.
The ArmorLock security platform wad created to enable simple and seamless usage of encrypted drives using mobile / desktop apps (currently available only for iOS and macOS at launch). The apps are available to download for free. The encryption algorithm is based on Western Digital's own Sweet B system, which is based on the high-performance core cryptography library. An ArmorLock-encrypted SSD drive carries a BLE radio that communicates with the Bluetooth radio on the mobile / desktop system on which the app runs. Each SSD drive and smartphone are paired using an ultra-secure Bluetooth protocol and the smartphone then works as the key for opening the drive.
The G-Technology ArmorLock Encrypted NVMe SSD can be unlocked wirelessly with a smartphone through the ArmorLock app, using face recognition, fingerprint, or a PIN. The PINs are not taped to the drive, so nothing will halt your workflow. The ArmorLock apps for mobile and desktop also allow managers to configure the permissions of users who have access to these drives. The new NVMe SSD also features a tracking mechanism to locate the drive, "in-field updates", and a simple way to securely erase and reformat the drive.
The G-Technology ArmorLock-encrypted NVMe SSDs offer a a balance of high-performance, security, and ease of use. They are perfect drives for content creators, studios, and business professionals, as well as IT managers in the finance, legal, healthcare, and government industries, but unfortunately, they can fail, just like any storage media. ACE Data Recovery team is excited to see the new SSD drives based on innovative technology and is ready to help the proud the WD ArmorLock-encrypted owners with their SSD data recovery needs.