Crucial Releases MX500 SSD
December, 2017
Crucial Releases MX500 SSD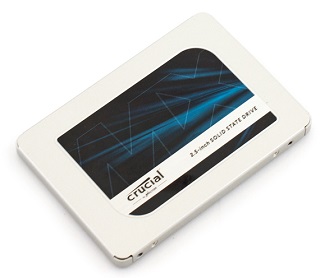 Crucial has expanded its MX line of SSDs with the introduction of the MX500. The Crucial MX500 comes in four capacities and two form factors that feature the same performance specifications. The 2TB model ships in the 2.5" form factor while the 250GB, 500GB, and 1TB models come in both 2.5" and single-sided M.2 2280. The MX500 uses the SMI SM2258 controller and a DRAM cache.
The MX500 is built on Micron's proven 64-layer 3D NAND technology and offers faster overall performance with a lower power footprint to users who want to upgrade to an SSD.
Crucial's new MX500 SSD can easily be dropped in as an HDD replacement with a performance boost up to 560MB/s sequential read, 510MB/s sequential write, and over 90,000 IOPS in random performance. The drive comes with both Acronis True Image and Crucial cloning software to make sure all important files transfer over.
Crucial's new MX500 SSDs have a lot to offer to users who are still looking for a SATA SSD for their next upgrade but like all storage media, they are vulnerable to logical and physical failures that may result in critical files inaccessibility. Data recovery operations from high capacity SSDs based on 3D NAND flash technology can be very challenging because they require advanced technologies and highly specific tools. The architecture inside an SSD is very complicated and every SSD data recovery situation is unique so not all data recovery companies in the US are capable to handle such processes.
ACE Data Recovery team is a worldwide leader in providing data recovery services and has the highest recovery rate in the industry. ACEs are ready to take the challenge of recovering data from failed Crucial MX 500 SSDs and will gladly help MX500 SSDs owners to get their valuable files back. ACEs are armed with proprietary techniques, tools, and experience necessary to successfully get your critical files back and can handle the most extreme situations of data loss so they make the best choice when it comes to recovering data from failed SSDs.