Crucial Launches X8 Portable SSD
November, 2019
Crucial Launches X8 Portable SSD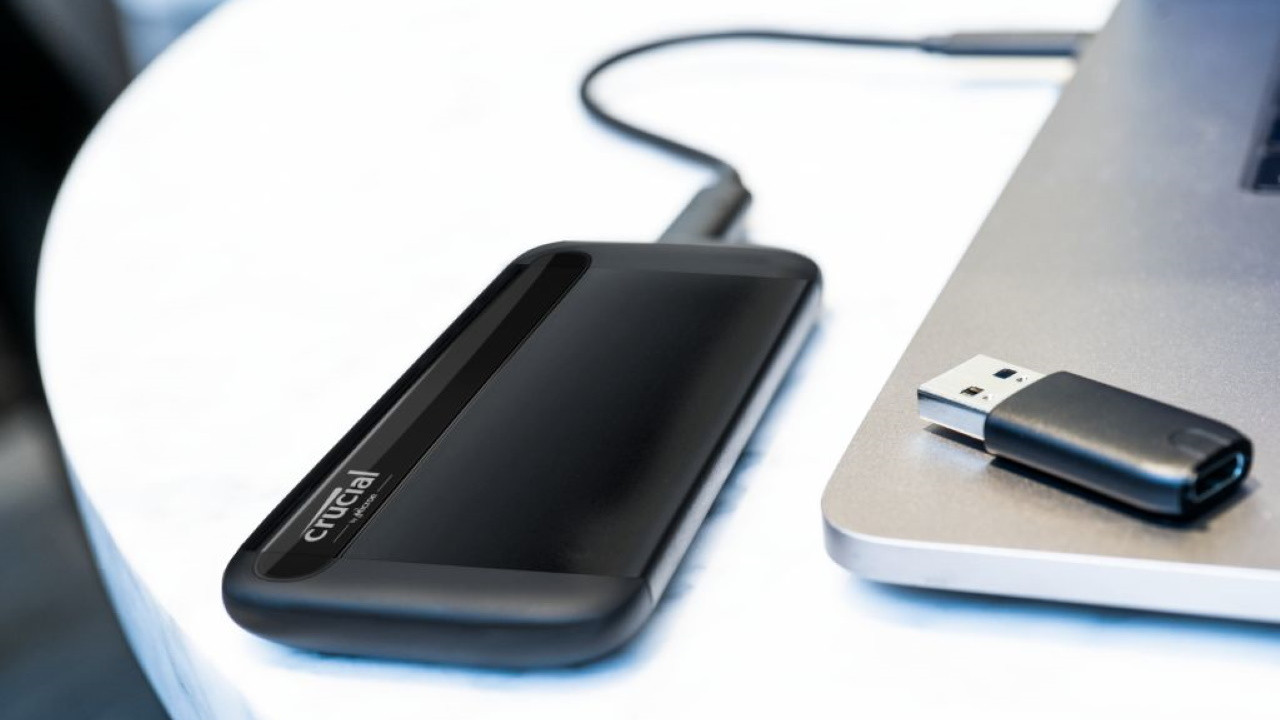 Micron's global memory and storage brand, Crucial has announced the availability of its new Crucial X8 portable SSD which marks the company's first entry into the portable SSD market. According to the company, the new portable X8 SSD features read speeds of up to 1,050MB/s and the drive performs 1.8 times faster than similar devices in the same price category and up to 7.5 times faster than portable hard drives.
The X8 has a USB-C 10Gb/s (USB 3.1 Gen 2) connection and internally uses a NVMe SSD based on the Crucial P1 with QLC NAND flash. The Crucial X8 is intended for general-purpose consumer storage workloads that are mostly read-intensive; even though it can handle up to ~1GB/s read speeds, the use of QLC NAND means it cannot sustain high write speeds for long. Instead, Crucial is touting the X8 for transferring or backing up files and photos, or for expanding the storage of a video game console.
The drive uses a Type-C connection, although a Type-C to Type-A adapter is included but if you use it, it will only operate at 5 Gb/s. The drive is also not compatible with USB 2.0/1.1 ports as it needs 1.5 A of current, which older USB ports typically can't provide.
Crucial X8 supports a variety of devices. The drive is compatible with Windows PCs, Chromebook, Mac, the iPad Pro, and Android devices that have USB 3.1. Also although it is not certified the drive will work with Xbox One and PlayStation 4 and Crucial does provide support on how to get the drive working with these consoles.
Crucial X8 is about the same size as a 4-inch smartphone. The drive is durable enough to withstand a drop of up to 7.5-feet and is also extreme temperature-proof, shock-proof, and vibration-proof. Nevertheless, the new Crucial X8 is vulnerable to physical and logical portable SSD failures that can make valuable user's files and photos inaccessible. If that happens, the owners of Crucial X8 Portable SSD will need to contact a reliable data recovery services provider to restore their irreplaceable documents. ACE Data Recovery has an extensive experience in recovering data from different types of SSD drives and is ready to recover data from Crucial X8 SSD.