Adata Technology has announced high-performance SSD series XPG SX8100
October, 2019
Adata Technology has announced high-performance SSD series XPG SX8100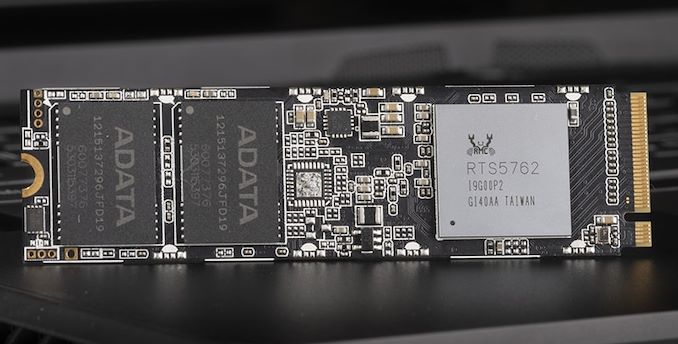 Adata has introduced its new family of high-end SSDs, the XPG SX8100 that promises leading-edge performance. The company is not utilizing the PCI Express 4.0 bus for these latest drives. The new drives are based on the PCIe Gen 3 x4 and NVMe standards with read and write speeds listed up to 3500/3000 MBps and 300K/240K IOPS, respectively. The SSDs use 3D NAND flash, SLC caching, and a DRAM cache buffer to help reach those speeds and to ensure quick access to files and game loading. The SX8100 drives come in a 2280 size form factor, up to a 2TB capacity and support the latest Intel and AMD platforms.
The SX8100 drives come with a wide range of data protection and correction to increase total TBW (Total Bytes Written). They support LDPC (Low-Density Parity-Check) error correcting code technology to detect and fix a wider range of data errors. Meanwhile, E2E (End-to-End) Data Protection and RAID Engine ensure security, integrity, and durability of the device. Adata says that every component on the SX8100 has passed meticulous screening, testing, and certification.
When it comes to endurance and reliability levels, Adata's XPG SX8100 drives are backed by a 5-year warranty with a 2,000,000 hour MTBF rating. In TBW, that yields to 320/640/1280 TBW for the 512GB, 1TB and 2TB SSDs, respectively. Overall, the drives are good enough for around 0.3 DWPD over a five-year period, which in line with other modern consumer-grade SSDs.
Adata's SX8100 drives will be rather fast for the vast majority of tasks, including gaming, and are targeted at performance-demanding consumers, giving them the performance they seek. But, like any other SSDs, Adata's SX8100 drives are vulnerable to some defects like abrupt power loss, magnetic fields and electric charges which can lead to data loss. Due to the proprietary nature of controller chip manufacturing and programming, data recovery from failed SSDs is a complicated process. But ACE Data Recovery leads all competitors in the ability to recover SSD drives and has unsurpassed 98% success rate. ACE Data Recovery team can develop in-house proprietary hardware and software specifically to recover failed SSDs and is ready to help the owners of Adata's XPG SX8100 SSDs with their data recovery needs.