Adata Launches XPG Spectrix S40G RBG SSD for Gamers
June, 2019
Adata Launches XPG Spectrix S40G RBG SSD for Gamers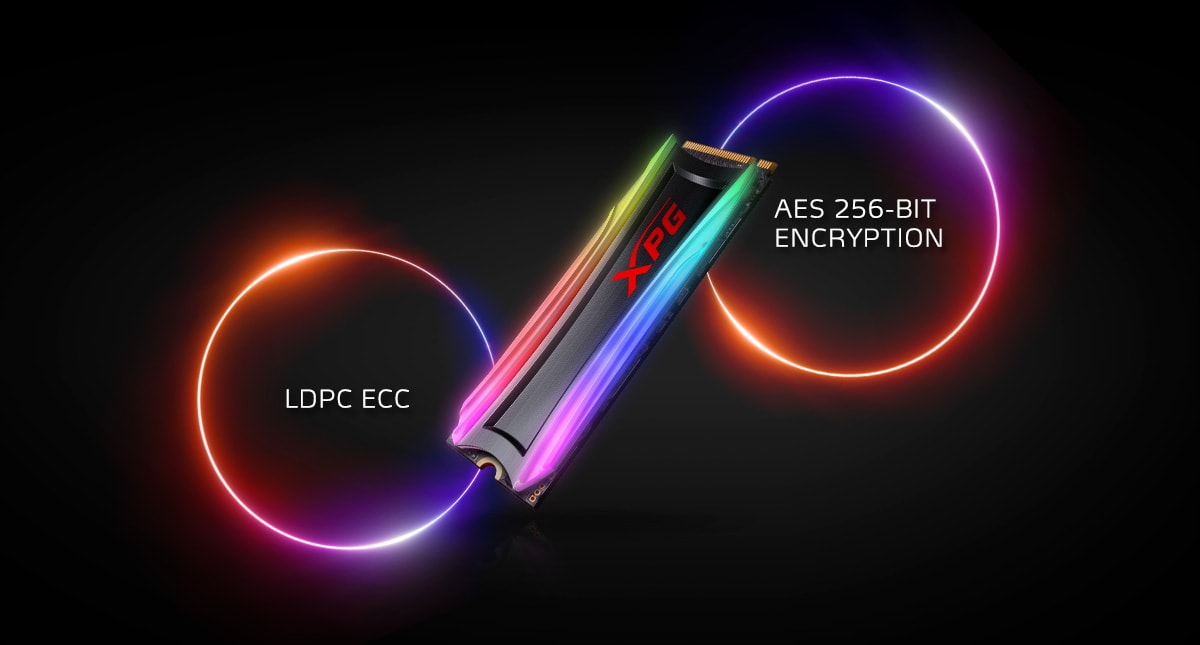 Adata has officially introduced its XPG Spectrix S40G RGB SSD, which offers the company's flagship M.2-2280 PCIe 3.0 x4 drives with customizable RGB lighting that gives the device some aggressive gamer styling. The Adata XPG Spectrix S40 RGB is based on Realtek controller, paired with 3D TLC NAND memory and is available in capacities ranging from 256 GB to 1TB.
The company says that the S40G supports the NVMe standard and uses the high-speed PCIe Gen3x4 interface to let users enjoy sustained read/write speeds of up to 3500/3000MB per second. What's more, sporting next-generation 3D Flash memory it offers a leap forward in capacity, efficiency, and durability. Also with the M.2 2280 specification, it supports the latest Intel and AMD platforms. These capabilities make the S40G perfectly suited for gamers, PC enthusiasts, overclockers, and graphics professionals.
Aside from RGB lighting, the S40G offers a brushed aluminum heat spreader with the XPG name in red on the interface side. On the top and bottom are programmable RGB LEDs that are hidden under a matt diffuser and produce a beautiful RGB glow. User can customize the SSD's look with programmable RGB lighting effects. They can set up patterns, pulse speed, lighting intensity, and more using XPG's RGB control software.
Additional features include LDPC (Low-Density Parity Check) error correcting code technology which is said to detect and fix a wider range of data errors for more accurate transfers and increased lifespan. There is also E2E (End-to-End) data protection, AES 256-bit encryption, and RAID Engine support for data security and integrity purposes. Adata stands behind these SSD drives with a long 5-year warranty and 2 million hour MTBF (Mean Time before Failure).
According to Adata, the XPG Spectrix S40G SSDs will make a good choice for users seeking high performance and reliability. But no matter how good they, all storage media may eventually fail and make their data inaccessible. Under such circumstances, the proud owners of the Adata XPG Spectrix S40G SSDs will need to contact a professional data recovery services provider to get their irreplaceable files back. ACE Data Recovery has been providing premium data recovery services for more than 35 years and can boast of the highest success rate in the industry. ACEs successfully recover data from all types of storage devices and will gladly help Adata SSD owners with their data recovery needs.