Adata Demonstrates HD830 Ultra-Rugged HDDs
July, 2019
Adata Demonstrates HD830 Ultra-Rugged HDDs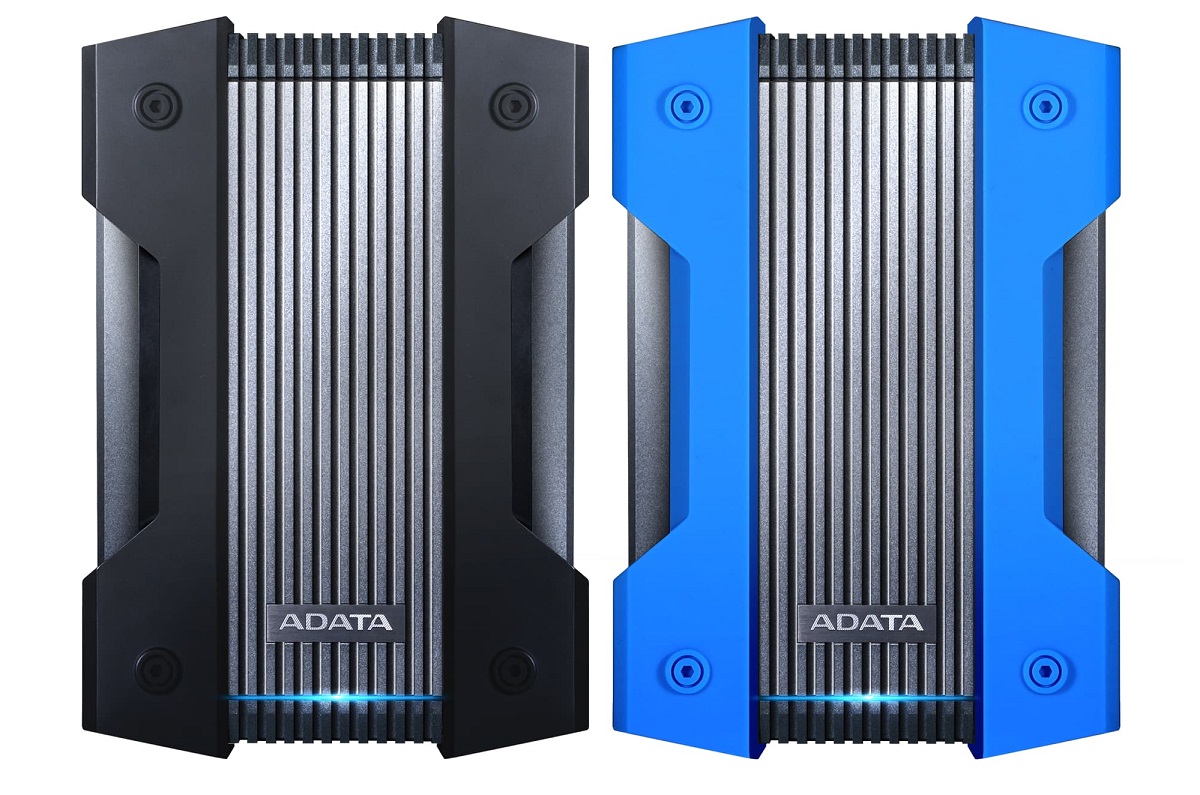 There are many reasons why external storage devices are gaining traction these days, so storage vendors are working to expand their product lineups and offer storage solutions that meet target market needs while still offering a degree of differentiation from their rivals. Adata for its part already has a comprehensive lineup of consumer-grade external HDDs and SSDs, so at this year's Computex, the company introduced its new HD830 ruggedized external hard drive, which is designed to withstand rather tremendous pressure and is water, dust, and shock-proof.
The company claims their drive can survive up to 3 tons (3000 kilograms) of pressure which is enough to survive being run over by a car. It meets the U.S. Military's MIL-STD-810G 516.6 standard and can also withstand drops from 1.22 meters as well as the regular bumps of life. According to Adata, the HD830 storage devices are completely sealed against dust and water: they can survive for 120 minutes when submerged at a two-meter depth. The drives use a micro-B USB 3.1 to USB 3.1 Type-A cable to connect to their hosts.
The HD830 series drives feature robust three-layer construction. To ensure durability, Adata packs a 2.5-inch HDD into a special plastic container that guards against shocks and liquids, which is then put inside an aluminum enclosure that further reinforces the whole container. The aluminum chassis is then itself protected by using a special silicone shock-absorbing casing. Last but not least, the HD830 has its own shock sensors as well as LEDs that detect and inform users when the drive is hit during its operation or a disk error occur.
Adata's HD830 comes in 2 TB, 4 TB, and 5 TB capacities and will allow users to store 4K Ultra HD videos and other high-resolution media. But no matter how good they are, the new Adata HD830 series HDDs may fall victim to logical and physical failures that can make user's critical photo and video files and other important documents inaccessible. To get their precious photos and videos back, the proud owners of Adata's HD830 ultra-rugged HDDs will need to contact a professional data recovery services provider. ACE Data Recovery team have an extensive experience in recovering data from all types of storage media, including failed HDDs of all makes and models. ACEs will gladly help the Adata HD830 Ultra-rugged HDD owners with their data recovery needs.