WD Green SSD Recovery – Solid State Drive Recovery
WD Green SSD Recovery – Solid State Drive Recovery
The Western Digital Green SSDs are compatible with most laptop and desktop PCs and offer high performance and reliability for a solid everyday computing experience. Lightweight and shock resistant, WD Green SSDs use no moving parts and help keep your data safe from loss in the case of accidental bumps and drops.
However, like all SSDs, they have a limited number of write cycles and will eventually wear out, making your critical files and documents inaccessible. If that happens, the problem can't be solved without a professional data recovery services provider. So don't panic! Instead, contact ACE Data Recovery team and let our experienced engineers take care of your data.
WD Green SATA SSD data recovery process: how it works for our clients
1.

YOU BRING

Bring or ship your failed storage media to our office for a free diagnostic evaluation.
2.

YOU APPROVE

Receive and approve an all-inclusive quote, so we can start the process immediately.
3.

WE RECOVER

Give us few days to recover your data and to copy it to a free return media.
4.

WE DELIVER

Get your data back, copy it to your computer and benefit from our free post-recovery support.
Free external hard drive or usb flash with each
completed
recovery
Our Experts Are Ready to Recover Data from Your Failed Western Digital Green SSD Drive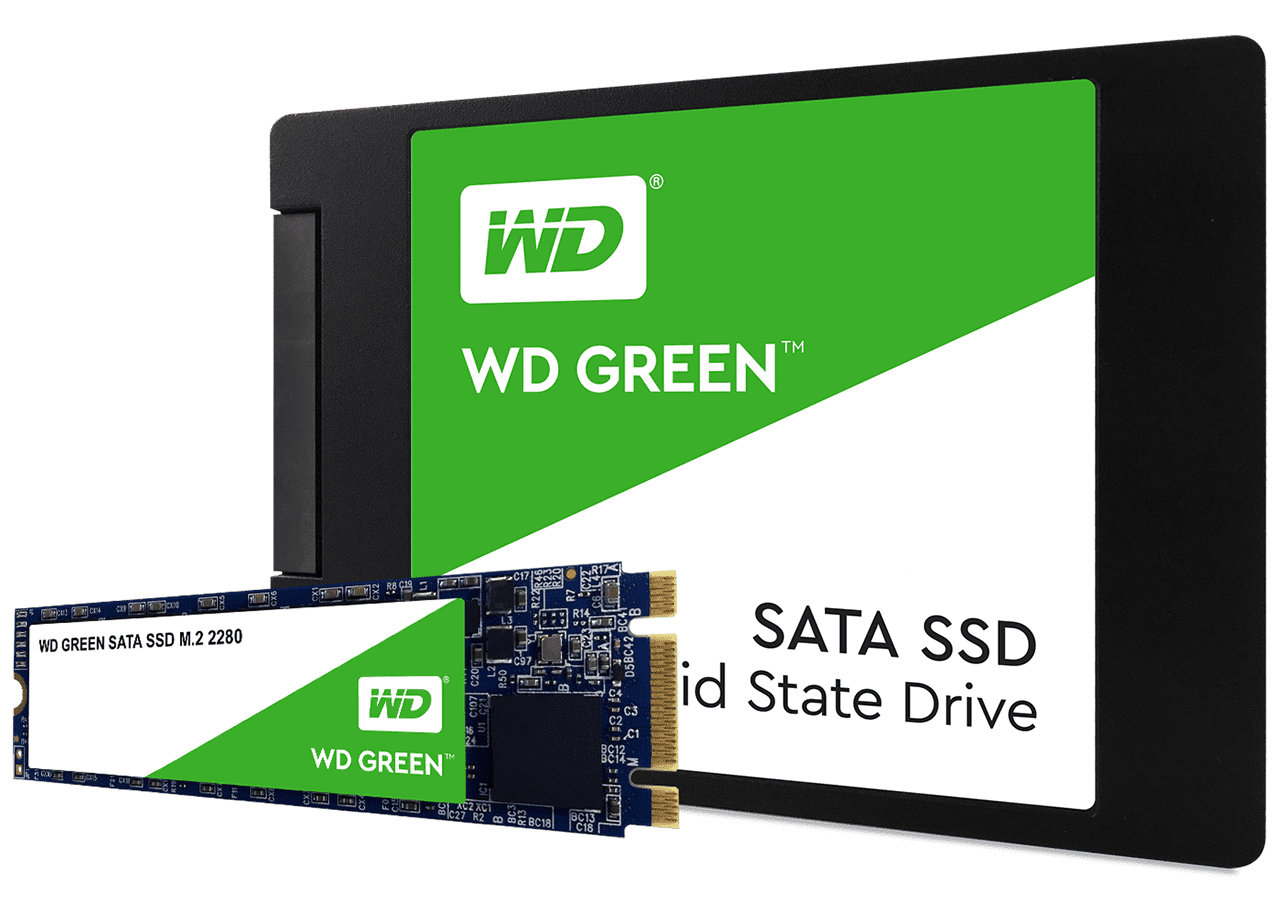 We have more than 35 years of experience in recovering data from all different types of storage media, including hard drives, RAIDs, SQL servers, mobile phones, tablets, and even tapes. We have sophisticated equipment that allows us to successfully recover data from SSD drives that are produced by many different manufacturers, including the WD Green. Bring your failed storage device into one of our offices. We simply need between 24 to 48 hours to diagnose the problem and find out if it is possible to fix it. Then we will contact you with a price quote and if the cost of the data recovery is acceptable for you, we will begin the recovery process in one of our proprietary full-services data recovery labs located across the USA.
WD Green SSD Recovery: Let ACE Data Recovery Take Care of Your Data Safety
We guarantee a professional approach – your data is safe with us because we never outsource recovery projects. We provide the strict conditions required for performing the most complex data recovery procedures. We always do our best to meet our customers' expectations and currently hold a 98% success rate. Call us for a free consultation if your valuable data on your Western Digital Green SSD appears to be lost and let our professionals get your files back.