WD Black SSD Recovery – Solid State Drive Recovery
WD Black SSD Recovery – Solid State Drive Recovery
The Western Digital SN750 NVMe SSD features an upgrade to 3D NAND and a new in-house SSD controller which transformed the product line from one of the slowest NVMe drives to one of the top high-end competitors. The drive delivers peak read/write speeds of up to 3,470/3,000 MB/s, as well as better thermal and power efficiency and makes an excellent choice for gaming and hardware enthusiasts. If you follow the manufacturer's requirements, the WD Black SN750 will serve you well for a long time.
However, it does have a limited number of write cycles and like all SSDs, it will eventually fail, making critical user data inaccessible. When that happens, the only reliable way to get your files back is to contact a professional data recovery service provider like the team at ACE Data Recovery. We have been providing data recovery services for more than 35 years and our engineers have extensive familiarity in recovering data from failed SSDs produced by all different manufacturers, including those made by Western Digital.
WD Black SATA SSD data recovery process: how it works for our clients
1.

YOU BRING

Bring or ship your failed storage media to our office for a free diagnostic evaluation.
2.

YOU APPROVE

Receive and approve an all-inclusive quote, so we can start the process immediately.
3.

WE RECOVER

Give us few days to recover your data and to copy it to a free return media.
4.

WE DELIVER

Get your data back, copy it to your computer and benefit from our free post-recovery support.
Free external hard drive or usb flash with each
completed
recovery
Our Experts Are Ready to Recover Data from Your Failed WD Black SN750 NVMe SSD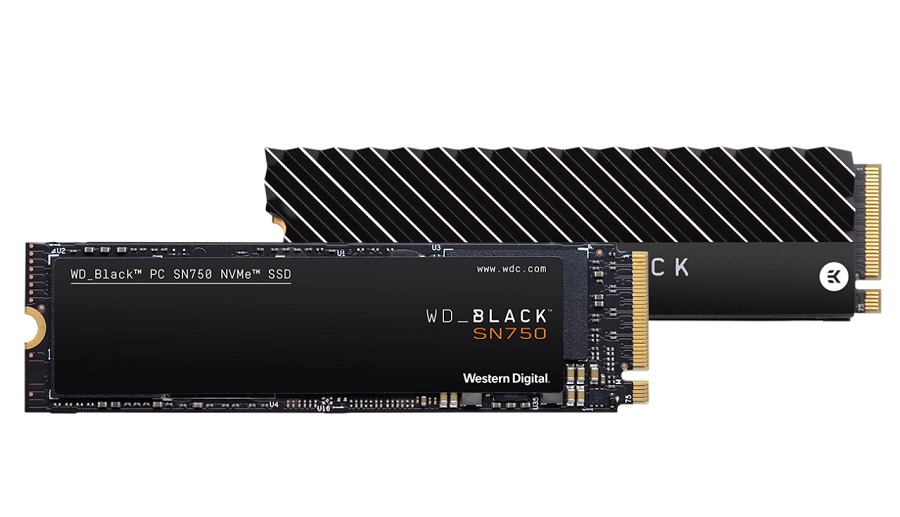 If your WD Black has failed, bring it by one of our offices and we will take care of the rest. We will diagnose your drive for free and contact you within 48 hours with an all-inclusive price quote. If you agree to the terms, we will start the recovery process immediately in one of our specialized labs located across the country. We typically need between 2 to 5 business days to complete the process and deliver to you the results. Moreover, if for any reason we fail to restore your data, you end up paying us nothing because of our "No data – No charge" policy.
Let Us Recover Data from Your WD Black SSD Drive
We never outsource data recovery projects. All data recovery processes are always carried out "in house" in one of our proprietary laboratories equipped with advanced software and hardware tools so your data will always be safe with us. We care about customer confidentiality and guarantee your data will never leave our lab. Our success rate is 98% which is one of the highest in the industry and speaks volumes about the high-quality of care we offer our customers.
Apart from working with Western Digital Black SSDs, we also offer mobile device recovery, hard drive recovery, solid-state drive recovery, RAID recovery, SQL server recovery, tape data recovery, virtualization recovery, and more.