Western Digital My Passport Ultra Recovery - Hard Drive Data Recovery
Western Digital My Passport Ultra Recovery - Hard Drive Data Recovery
"I bought My Passport Ultra a few weeks ago and I was very happy with the way it worked. Unfortunately I wasn't very careful with it and I managed to break it. I was concerned about the data I had stored as I was not able to access it, but ACE Data Recovery took care of the problem. Great work!" This is what wrote Jim on his Facebook page after he received a free external hard drive with all data recovered from his failed WD hard drive.
Western Digital has proven to be the true leader when it comes to the market of external devices. With their hard disk, My Passport Ultra once again they have shown the world what good and reliable device means. The latest version of My Passport Ultra has a maximum capacity of 3 TB and it is available in several colors, depending on your preferences. In addition, there is also a special version that is designed solely for the users of Apple Mac.
Although My Passport Ultra enables you to back up your data automatically and to your cloud, accidents still happen. If the device is physically damaged, there is a virus attack, system error or similar, you may lose your data. When this happens, you will need professional help if you want to restore the data. If you are looking for a company that can do wonders, ACE Data Recovery is the one you need.
WD My Passport Ultra data recovery process: how it works for our clients
1.

YOU BRING

Bring or ship your failed storage media to our office for a free diagnostic evaluation.
2.

YOU APPROVE

Receive and approve an all-inclusive quote, so we can start the process immediately.
3.

WE RECOVER

Give us few days to recover your data and to copy it to a free return media.
4.

WE DELIVER

Get your data back, copy it to your computer and benefit from our free post-recovery support.
Free external hard drive or usb flash with each
completed
recovery
Our Experts are Ready to Recover Data from Your Failed Western Digital My Passport Ultra Drive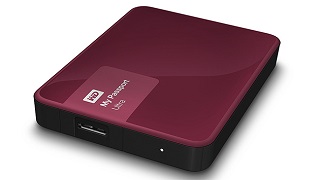 ACE Data Recovery has been in the recovery business for more than 35 years. We have 98% success rate and 100% satisfied clients, so you will never go wrong choosing us. We need 24-48 hours to diagnose the issue that caused the loss of data. Then we will contact you to confirm the cost of the project and once we get your approval, we would need additional 2 to business 5 days to get the work done. Every device is worked on in one of our laboratories where we perform the recovery process. Each laboratory is equipped with sophisticated technology that covers every element required for successful recovery of data. If we don't deliver the promised results, you don't have to pay us. No data – No charge!
Let Us Get Back Data from Your My Passport Ultra Drive
We make sure all rooms are clean, and we control the quality of the air flow to prevent further damage of your device. Apart from working on devices such as the My Passport Ultra hard disk, we offer RAID recovery, SSD & flash media recovery, cell phone data recovery and even tape data recovery. Call us today for a free consultation!