Western Digital My Passport Studio Recovery - Hard Drive Data Recovery
Western Digital My Passport Studio Recovery - Hard Drive Data Recovery
"I was using Western Digital My Passport Studio for some time and I was very happy until a virus compromised everything I had stored on it. Thanks to ACE Data Recovery I was able to restore the data and quickly fix the issue." This is what Paul, a client of ACE Data Recovery, posted on social media after ACE engineers recovered data from his failed hard drive.
Western Digital My Passport Studio hard disk is one of the best ways to increase the storage of your Mac. Thanks to the FireWire 800 port you can easily connect the hard disk to your Apple Macbook and get up to terabyte storage for all your files. If you are not using a Mac you can reformat the device to be compatible with your PC, however if you have a newer laptop, it might be better to look for a more compatible hard disk.
Western Digital My Passport Studio is very reliable and can serve you for years. However, it doesn't mean that it is not vulnerable to virus attacks, system errors or physical damage, which can be the cause of losing all the data you have stored. If the worst comes to the worst contact ACE Data Recovery and we will do whatever we can to fix the problem.
WD My Passport Studio data recovery process: how it works for our clients
1.

YOU BRING

Bring or ship your failed storage media to our office for a free diagnostic evaluation.
2.

YOU APPROVE

Receive and approve an all-inclusive quote, so we can start the process immediately.
3.

WE RECOVER

Give us few days to recover your data and to copy it to a free return media.
4.

WE DELIVER

Get your data back, copy it to your computer and benefit from our free post-recovery support.
Free external hard drive or usb flash with each
completed
recovery
Our Experts are Ready to Recover Data from Your Failed Western Digital My Passport Studio Drive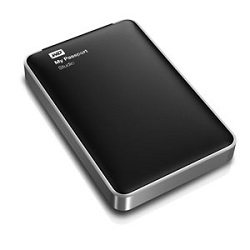 ACE Data Recovery is a company that has been in the data recovery industry for more than 35 years. Apart from working on Western Digital My Passport Studio hard disks, we have the experience and expertise to work on other types of hard disks and offer additional services which include but are not limited to the following: SSD and flash data recovery, RAID data recovery, and SQL server recovery, cell phone data recovery and tape data recovery. Every recovery process is carried out in one of our high-tech laboratories located across the country. We operate under strictly controlled conditions and we guarantee privacy of your data.
Let Us Get Back Data from Your My Passport Studio Drive
Our process is fairly simple. First you will need to bring the Western Digital My Passport Studio to one of our labs or service centers. There we will investigate the issue and within 48 hours we will let you know if the data can be restored and how much that would cost you. If this is acceptable for you, we will need up to 5 business days to restore the lost data. To show you that we prioritize your satisfaction, we have implemented a No data – no Charge policy, so if you don't get the data back, we won't charge you anything for our time and services. Fair enough, right?