Western Digital My Passport Recovery - Hard Drive Data Recovery
Western Digital My Passport Recovery - Hard Drive Data Recovery
Western Digital My Passport hard disk can be an excellent way to store your data. It has a capacity of up to 2TB, which is enough to store a lot of information and it is USB 3.0-compatible. For best performance you can connect the Western Digital My Passport to a newer laptop and never worry about running out of space. Make sure you always back up your data as a simple virus attack, or a software error can cause you to lose all the data and put you into a lot of trouble.
"Due to a system error I lost everything that I had stored on my Western Digital My Passport hard disk. I took it to ACE Data Recovery and I got everything back in four days. Excellent service!" said Dave, a client of ACE Data Recovery who got 100% of his data recovered. If for some reason, something compromises the data on your Western Digital My Passport hard drive, give us a call. ACE Data Recovery will be happy to assist you in any way we can.
We have been offering recovery services for more than 35 years, and we have no plans in stopping. Our method of work is pretty straightforward, which is why many people decide to use our services. In case you are experiencing any data issues with your Western Digital My Passport hard disk, bring the device to our lab or service center. We will look into the problem and inform you of our diagnoses in the next 48 hours.
WD My Passport data recovery process: how it works for our clients
1.

YOU BRING

Bring or ship your failed storage media to our office for a free diagnostic evaluation.
2.

YOU APPROVE

Receive and approve an all-inclusive quote, so we can start the process immediately.
3.

WE RECOVER

Give us few days to recover your data and to copy it to a free return media.
4.

WE DELIVER

Get your data back, copy it to your computer and benefit from our free post-recovery support.
Free external hard drive or usb flash with each
completed
recovery
Our Experts are Ready to Recover Data from Your Failed Western Digital My Passport Drive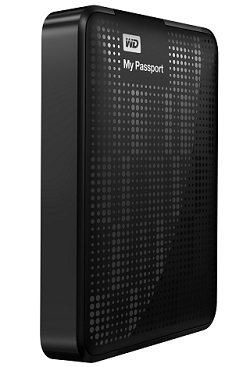 If we are able to recover the data, we will give you a fixed price quote and you can expect to have the data back within 5 business days if you approve the quote. If something goes wrong and we are not able to restore the data, we won't charge you for our services. If there is no data, there is no pay!
Every recovery process is carried out in one of our specialized laboratories located in Dallas, Houston, Chicago or the Washington, DC area. Each laboratory is designed in line with every requirement for this type of facility and we pay special attention to the way your data is handled. Apart from being careful not to cause additional damage to your Western Digital My Passport hard disk, or any other device you bring, we also make sure the data remains confidential at all times.
Let Us Get Back Data from Your My Passport Drive
In addition to recovering data from Western Digital My Passport hard drive and hard disks in general, we offer RAID recovery and SQL server recovery, SSD or flash media recovery, mobile data recovery and even tape data recovery. Give us a call to get started!