Western Digital My Book Recovery - Hard Drive Data Recovery
Western Digital My Book Recovery - Hard Drive Data Recovery
Recovering data from your Western Digital My Book external hard drive means more than just getting back a few files. It means recovering your favorite songs, restoring those documents you need for the project you're completing and returning photos of cherished memories that were stored nowhere else. Make sure that you bring your WD My Book external hard drive to professionals who understand the position you're in. ACE Data Recovery has been in business for over 30 years and we've seen it all, so you don't have to worry.

The best part is that, thanks to our partnership with Western Digital, we are the recommended data recovery company for your My Book external hard drive (and any other Western Digital device). In fact, we've successfully recovered millions of Western Digital's customer's files - photos, documents, music, you name it. After you didn't make an effort to back up your files the right way, you shouldn't worry about losing them forever. There's no need to worry - we can help. WD MyBook external hard drives use USB-SATA bridge hardware-based encryption to encrypt drives using 256-bit encryption. Our data recovery experts consistently recover the encrypted WD hard drives with all types of failures.
WD My Book data recovery process: how it works for our clients
1.

YOU BRING

Bring or ship your failed storage media to our office for a free diagnostic evaluation.
2.

YOU APPROVE

Receive and approve an all-inclusive quote, so we can start the process immediately.
3.

WE RECOVER

Give us few days to recover your data and to copy it to a free return media.
4.

WE DELIVER

Get your data back, copy it to your computer and benefit from our free post-recovery support.
Free external hard drive or usb flash with each
completed
recovery
Our Experts are Ready to Recover Data from Your Failed Western Digital My Book Drive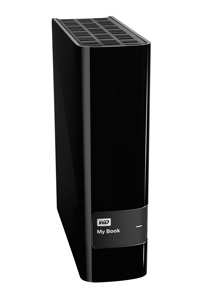 ACE Data Recovery is the recommended data recovery company by Western Digital for a reason. In our 30 years of experience, we have successfully recovered viable data from hard drives, solid state drives, RAID arrays and more. Our labs are equipped with state-of-the-art technology to make sure that the job is done right. On top of that, we offer our "No Data – No Charge" policy. That means that if we're not able to recover viable data from your WD My Book external hard drive, we won't charge you for the service. It's that simple.
Let Us Get Back Data from Your My Book Drive
Maybe it's best to let our customers speak for themselves. For example, one customer in particular took their My Book drive to a different company who informed her that they likely wouldn't be able to recover her data. When she found out about ACE Data Recovery, she said in her review, "I was confident when I contacted them because of their free evaluation and 'no charge' policy if they didn't recover anything." We successfully recovered over 99% of her data, for which she was "super grateful". You might be in a similar position and if you are, you should know that we've worked with Western Digital for more than a decade. We are here to help, so contact us today to get your data back.