Western Digital My Book Pro Recovery - Hard Drive Data Recovery
Western Digital My Book Pro Recovery - Hard Drive Data Recovery
As far as RAID devices go, Western Digital's My Book Pro offers a tremendous amount of storage in an easy to use, reliable device. It was designed with the creative professional in mind – the videographers, publishers, audio editors, photographers and all the rest of the folks who utilize large digital files. Out of the box your WD My Book Pro will be configured in RAID 0 or "striped" for the best speed and capacity. This means that if either of the two drives fails or develops stability problems, you will lose access to your critical files. So, when your My Book Pro runs into an issue of lost data due to drive failure, accidental deletion or any other kind of corruption, you need someone you can count on to understand the device and recover your data the right way.
Through our long-standing partnership with Western Digital, we have been endorsed as the recommended company to contact in order to retrieve data from your Western Digital device, whether it's a My Book Pro drive or any other in their reliable line of storage devices. ACE Data Recovery has been getting your data back for over thirty years now, so we've seen all kinds of technology come and go. From tapes and floppy discs to huge RAID arrays, we've retrieved data from all of them, so you can be confident you're getting good service from experienced professionals.
WD My Book Pro data recovery process: how it works for our clients
1.

YOU BRING

Bring or ship your failed storage media to our office for a free diagnostic evaluation.
2.

YOU APPROVE

Receive and approve an all-inclusive quote, so we can start the process immediately.
3.

WE RECOVER

Give us few days to recover your data and to copy it to a free return media.
4.

WE DELIVER

Get your data back, copy it to your computer and benefit from our free post-recovery support.
Free external hard drive or usb flash with each
completed
recovery
Our Experts are Ready to Recover Data from Your Failed Western Digital My Book Pro Drive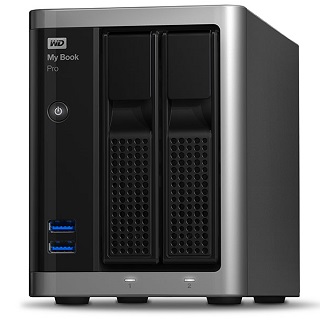 Here at ACE Data Recovery, it's very important that we do the job right. Our state-of-the-art facilities have been designed and optimized for data recovery. Our labs are equipped with clean rooms, which are rooms that are constructed and carefully controlled to allow for optimum air quality (which is an ideal environment for opening up devices that could be easily damaged by dust particles). And to make sure your experience with us goes as smoothly as possible, we offer our "No Data – No Charge" policy. In other words, if we're not able to recover viable data from your My Book Pro drive, you don't have to worry about covering service costs.
Let Us Get Back Data from Your My Book Pro Drive
We recently worked with a photographer to recover an enormous number of high-quality photos from his damaged My Book Pro drive. He was "thrilled that they were able to recover every single one of (his) photos and even walked (him) through how to backup the data properly." We've been working with Western Digital for over 15 years, so if you're in the same position as the customer mentioned here, you need to search no further. Give us a call today and let's get your data back.