Western Digital Elements Recovery - Hard Drive Data Recovery
Western Digital Elements Recovery - Hard Drive Data Recovery
Unable to access important information on your WD Elements drive and need help now? At ACE Data Recovery, we've dealt with countless cases like yours in our 30+ years of recovering data from a wide array of devices. Our partnership with Western Digital means that we are the ideal data recovery company to retrieve data from your Western Digital Elements Drive. We have successfully completed thousands of projects involving Western Digital customers and retrieved millions of files that might otherwise have been lost.
If you're searching for a company to retrieve information from your device, you need to make sure the company you choose is reliable and able to do the job right. You may only have one chance to retrieve the information you need. So, why not choose the company that has been expressly recommended by Western Digital as the authority in the data recovery industry? We understand the position that you're in and that the information contained on your device is more than just a bunch of files.
WD Elements data recovery process: how it works for our clients
1.

YOU BRING

Bring or ship your failed storage media to our office for a free diagnostic evaluation.
2.

YOU APPROVE

Receive and approve an all-inclusive quote, so we can start the process immediately.
3.

WE RECOVER

Give us few days to recover your data and to copy it to a free return media.
4.

WE DELIVER

Get your data back, copy it to your computer and benefit from our free post-recovery support.
Free external hard drive or usb flash with each
completed
recovery
Our Experts are Ready to Recover Data from Your Failed Western Digital Elements Drive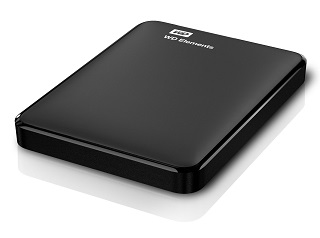 Have you heard of ACE Data Recovery's "No Data – No Charge" policy? It's our policy that, if our highly-trained professionals are unable to recover viable data from your WD Elements drive, we won't charge you a service fee. If we are able to recover data, we'll ship it to you on a flash drive or external hard drive (and won't charge you for the media!). We've been recovering data for over 30 years, so we are very familiar with all sorts of storage devices including USB flash, disk drives, solid state drives, RAID arrays and more. We even have options for rush recoveries, if you should need one performed.
Let Us Get Back Data from Your Elements Drive
A recent customer of ours had all of his music and photos stored on his WD Elements drive. Unfortunately, he accidentally spilled water on his device and was unable to use it afterwards. He said he was in a real mess until he came across ACE Data Recovery. Here's what he said, "I was surprised that they were able to recover 99% of my data and even include a list of files that were and weren't recovered. I would definitely recommend them." Let's see if we can help you like we helped the customer who gave this review. Contact us today to talk about your free device evaluation and let's start the process of getting your data back.