Western Digital Desktop Blue Recovery - Hard Drive Data Recovery
Western Digital Desktop Blue Recovery - Hard Drive Data Recovery
The Western Digital Blue hard disk is a high speed device that allows fast transfer of data. The 7200RPM makes it perfect for gamers or for those who intent to use it as a primary disk. In addition to that it is a relatively quiet device, especially if we take into consideration the speed it uses during operation. Like any other similar device, the Western Digital Blue hard disk can put you into a lot of trouble if HDD has become inaccessible or if a system error occurs. You can lose everything you have stored which can never be good.
If this happens to you, do not attempt to fix the problem by yourself. By doing this you can compromise the data even more and make it impossible to restore. Instead, you should seek help of a professional data recovery company to increase your chances of getting the data back.
ACE Data Recovery can help you save the data from your Western Digital Blue hard disk. In fact we can help you save the data from any hard disk. We also offer RAID recovery, mobile data recovery, SSD or flash media recovery, so if for some reason your data gets compromised, do not hesitate to contact us.
WD Desktop Blue data recovery process: how it works for our clients
1.

YOU BRING

Bring or ship your failed storage media to our office for a free diagnostic evaluation.
2.

YOU APPROVE

Receive and approve an all-inclusive quote, so we can start the process immediately.
3.

WE RECOVER

Give us few days to recover your data and to copy it to a free return media.
4.

WE DELIVER

Get your data back, copy it to your computer and benefit from our free post-recovery support.
Free external hard drive or usb flash with each
completed
recovery
Our Experts are Ready to Recover Data from Your Failed Western Digital Desktop Blue Drive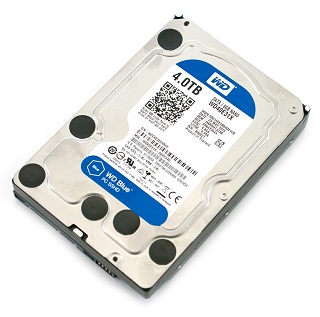 We have been offering recovery services for more than three decades and we are leaders on the market when it comes to providing reliable and fast service. Every recovery process is carried out in one of our specialized laboratories located across the country. There we pay close attention to every phase of the recovery process emphasizing the importance of protecting the restored data and avoiding further damage to the already damaged device. In addition, we handle every device with great care and we make sure the information remains private at all times. "I am a gamer and I got Western Digital Blue hard disk as a birthday present. Luckily Ace Data Recovery was able to restore the data and I went and bought myself a new Western Digital Blue hard drive. Now I keep it safe," commented Doug, a satisfied customer of the company.
Let Us Get Back Data from Your Desktop Blue Drive
So if your Western Digital Blue hard disk has failed and you've lost your data, bring it to us. Allow 48 hours for us to diagnose the problem and additional 5 business days to fix it. If we don't restore the data you don't have to pay us: no data – no pay!