Seagate IronWolf Hard Drives Recovery – Hard Drive Data Recovery
Seagate IronWolf Hard Drives Recovery – Hard Drive Data Recovery
Seagate's IronWolf hard drives are specially designed for use with commercial and enterprise NAS. They are built for multi-user environments and high workload rates so they come with a number of features which allow the IronWolf to perform reliably 24/7 with large amounts of data coming and going. The reliable IronWolf HDDs feature IronWolf Health Management focuses on prevention, intervention, and recovery.
But this doesn't mean that your critical data is completely safe with Seagate IronWolf hard drives. Like all HDDs, they have moving parts and can fail when they are physically damaged or due to human error. If that happens, you will have no access to your critical data. This problem can't be solved without a professional data recovery service provider.
Seagate IronWolf data recovery process: how it works for our clients
1.

YOU BRING

Bring or ship your failed storage media to our office for a free diagnostic evaluation.
2.

YOU APPROVE

Receive and approve an all-inclusive quote, so we can start the process immediately.
3.

WE RECOVER

Give us few days to recover your data and to copy it to a free return media.
4.

WE DELIVER

Get your data back, copy it to your computer and benefit from our free post-recovery support.
Free external hard drive or usb flash with each
completed
recovery
Our Experts Are Ready to Recover Data from Your Failed Seagate IronWolf Hard Drive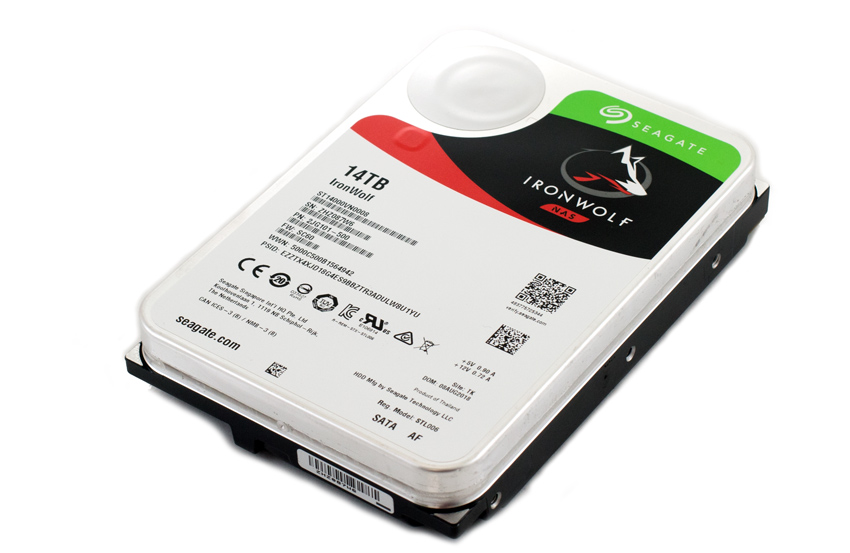 If your Seagate IronWolf HDD fails, ACE Data Recovery can help you restore your irreplaceable data. Just bring or ship your crashed drive to one of our full service labs and let our certified engineers take care of the rest. We typically need around 48 hours to perform a free diagnostic evaluation of your failed hard drive and identify the cause of the data loss. After that, we will contact you with our findings and if the price of recovery is acceptable for you, we will start the recovery process in one of our proprietary full-service laboratories located across the country. You can expect the results within 2 to 5 additional business days, and if for any reason we fail to meet your expectations and can't get your data back, you don't have to pay a dime for our time.
Seagate IronWolf HDD Data Recovery: ACE Data Recovery Team Can Get It for You
We have been providing high-quality data recovery services for more than 35 years and have vast expertise in working on failed HDDs, including Seagate IronWolf hard drives, SSD drives, RAIDs, mobile devices, SQL servers, tapes, and more. We never outsource recovery projects. We methodically take care of every detail to prevent further damage of the drive or the data. Besides that, we also put special emphasis on the confidentiality of your data. All the company's facilities are equipped with cutting-edge technology and advanced tools needed to ensure that our recovery process meets manufacturer's requirements.