NetGear ReadyNAS 620 Series Recovery - RAID NAS Data Recovery
NetGear ReadyNAS 620 Series recovery - RAID Data Recovery
If there's an urge need for you to get vital information from an inaccessible ReadyNAS 620 Series network storage, ACE Data Recovery is the best company to call on for help. To recover files from your high-performance ReadyNAS 628X-Ultimate performance Business Data Storage or ReadyNAS 626X-6 Bays with Intel® Xeon® Quad-Core Server Processor ACE Data Recovery experts hired from all over the world will use the latest technologies and a wide range of proprietary technical solutions.
NetGear ReadyNAS 620 Series data recovery process: how it works for our clients
1.

YOU BRING

Bring or ship your failed storage media to our office for a free diagnostic evaluation.
2.

YOU APPROVE

Receive and approve an all-inclusive quote, so we can start the process immediately.
3.

WE RECOVER

Give us few days to recover your data and to copy it to a free return media.
4.

WE DELIVER

Get your data back, copy it to your computer and benefit from our free post-recovery support.
Free external hard drive or usb flash with each
completed
recovery
This data storage has been designed to meet the need of large and medium-sized businesses seeking a reliable way to keep tons of important documents, contacts and other information in safety for years. Depending on the model, NetGear ReadyNAS 620 Series network storages offer various ways of creating data backups. So, RN626X supports snapshot backup technology that allows taking control over the file system. RN628X in turn makes it possible to send backup copies of priceless files to cloud storages including Dropbox, Google Drive, OneDrive, Azure, etc.
Our Experts are Ready to Recover Data from Your Failed NetGear ReadyNAS 620 Series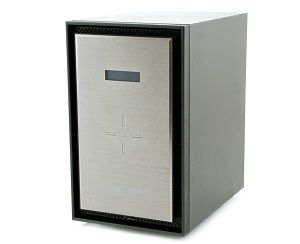 Just like most popular network attached storages, the ReadyNAS 620 Series drives use the advantage of RAID technology to organize data. On one hand, that makes data processing easy and safe. On the other hand, NetGear ReadyNAS 620 Series NASs "inherit" all the weak spots peculiar to RAID arrays.

In spite of various levels of data protection, ReadyNAS storages continue to be vulnerable victims of physical and logical failures: RAID settings reset caused by failed firmware update, RAID controller malfunction, data corruption caused by a sudden power cut, firmware crash and human errors.
NetGear ReadyNAS 620 Series data recovery: ACE Data Recovery experts can retrieve intact files back
Unfortunately, there's no such thing as a perfect data storage device. But look on the bright side! If your media isn't severely corrupted or overwritten, it is possible to restore it even from a completely ruined unit. All you need is to contact ACE Data Recovery and specify the case.
Since 1981, ACE Data Recovery provides the high-class file recovery services to individual and corporate users from pole to pole. For more than 35 years the company has turned into the world's best recovery center capable to develop proprietary tools and software pieces.
The company's experts can recover intact files from any type of data storage including NASs, SANs and iSCSI SANs. Moreover, ACE Data Recovery can deal with different types of storage units — HDDs and SSDs, that require different file recovery methods.
Last but not least, ACE Data Recovery charges users for successful recoveries only. "No Data — No Charge" is the main rule the company follows.