NetGear ReadyNAS 420 Series Recovery - RAID NAS Data Recovery
NetGear ReadyNAS 420 Series recovery - RAID Data Recovery
Professional file recovery from the NetGear ReadyNAS 42x Series drives is one of the expert services ACE Data Recovery offers to small and middle-sized business. A team of certified specialists has both solutions and experience that make it possible to restore every single intact piece of data from every model of the line including the ReadyNAS 422-High-performance Business Data Storage, ReadyNAS 424-High-performance Business Data Storage, ReadyNAS 426-High-performance Business Data Storage, ReadyNAS 428-High-performance Business Data Storage.
For modern people data loss makes one of the most unpleasant things they face from time to time. Nobody wants to lose vital business data. With this in mind NetGear pros has come up with a series of network attached storages designed to meet needs of small and middle-sized companies. Their NASs allow keeping important files organized and use the advantage of the latest backup technologies to keep data in safety for a long time.
NetGear ReadyNAS 420 Series data recovery process: how it works for our clients
1.

YOU BRING

Bring or ship your failed storage media to our office for a free diagnostic evaluation.
2.

YOU APPROVE

Receive and approve an all-inclusive quote, so we can start the process immediately.
3.

WE RECOVER

Give us few days to recover your data and to copy it to a free return media.
4.

WE DELIVER

Get your data back, copy it to your computer and benefit from our free post-recovery support.
Free external hard drive or usb flash with each
completed
recovery
Just like the most popular NASs, ReadyNAS 42x Series drives serve as shared storages providing instant access to critical files via a local network. And just like other network attached storages, they rely on the RAID technology to organize data. That means, NetGear ReadyNAS storages can fall victims to physical and logical failures common to RAID arrays.
Our Experts are Ready to Recover Data from Your Failed NetGear ReadyNAS 420 Series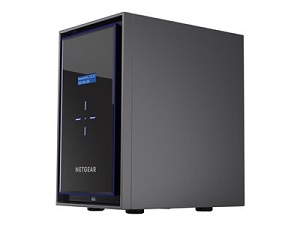 The loss of NAS link, data inaccessibility caused by a sudden power surge, firmware crash, failed boot, RAID controller failure or careless human actions can make all your documents, photos and other important files temporary lost.

Nevertheless, even if your files got locked on a ReadyNAS 42x Series drive, it doesn't mean they are lost forever. In fact, if data isn't severely corrupted or overwritten, there's a chance to restore it even from a heavily damaged storage unit. The main thing is to find a reliable recovery service provider capable to meet challenges like that.
NetGear ReadyNAS 420 Series data recovery: ACE Data Recovery experts can retrieve intact files back
ACE Data Recovery is a company that provides professional file recovery services for businesses and individuals since 1981. For more than 35 years, the company has developed lots of unique solutions to restore vital information from any type of storage device including NASs, SANs and iSCSI SANs.
ACE Data Recovery specialists have both equipment and experience to deal with failed NetGear ReadyNAS 42x Series network storages and restore every single intact files in one piece. As for the price policy, ACE Data Recovery follows "No Data — No Charge" rule and charges users for successful recoveries only.