Intel SSD DC S3710 Series Data Recovery - Solid State Drive Recovery
Intel SSD DC S3710 Series Data Recovery - Solid State Drive Recovery
Every solid state drive, including the really good ones like Intel SSD DC S3710 Series, has a limited number of write cycles which can be pretty troublesome for people who don't back up their data. The DC S3710 belongs to the enterprise-class SATA SSDs with 10 DWPD (Drive Writes Per Day) of endurance during the five-year warranty period. If your Intel SSD DC S3710 Series or any other solid state drive you own, reaches its limit, the device will crash and the chances are you will lose everything you have stored. Luckily for you, ACE Data Recovery has the knowledge and the experience to make things better and get the maximum out of your damaged Intel SSD DC S3710 Series.
Intel SSD DC S3710 series data recovery process: how it works for our clients
1.

YOU BRING

Bring or ship your failed storage media to our office for a free diagnostic evaluation.
2.

YOU APPROVE

Receive and approve an all-inclusive quote, so we can start the process immediately.
3.

WE RECOVER

Give us few days to recover your data and to copy it to a free return media.
4.

WE DELIVER

Get your data back, copy it to your computer and benefit from our free post-recovery support.
Free external hard drive or usb flash with each
completed
recovery
ACE Data Recovery has sophisticated equipment that allows us to save valuable information in just a matter of days. We would need you to bring your Intel SSD DC S3710 Series and gives us 24 to 48 hours to diagnose the problem. Once we confirm what caused the crash, we will contact you to give you an all-inclusive quote for recovery. If the price is acceptable for you, we will start the recovery process and you can expect results in the next five days. If for some reason we are not able to deliver the agreed, we won't bill you for our time. Our "No data – no charge" policy is a way to show our customers that we want to make them happy!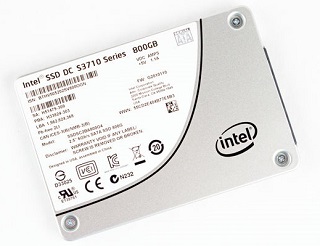 Apart from working on Intel SSD DC S3710 Series and solid state drives in general, we also offer the following services: data recovery from hard drives and RAID, data recovery from flash drives, cell phones and tablets, database data recovery and tape data recovery.
We have been in the recovery business for more than 35 years and we hope that you will become part of the 98% success pool of satisfied customers we have created so far. The recovery process is always carried out in one of our private full-services laboratories located all over the country. The facilities are made in line with the highest standards and have everything we need for a smooth and safe recovery process. We pay great attention to the privacy of your data, so you can be sure that everything you have stored on your Intel SSD DC S3710 Series will remain confidential.
Here is a glimpse of Sue's comment on our services: "I am a professional photographer and I keep some of my favorite works on my Intel SSD DC S3710 Series. I was terrified when the device crashed, as I thought my photos were gone for good. ACE Data Recovery was able to recover them in only 3 days and I would recommend their services to anyone having the same problem I did".