Intel SSD DC S3610 Series Data Recovery - Solid State Drive Recovery
Intel SSD DC S3610 Series Data Recovery - Solid State Drive Recovery
Having trouble with your Intel SSD DC S3610 Series? ACE Data Recovery can help you! Intel SSD DC S3610 Series can be excellent way to store relevant data; that is until you reach the maximum number of write cycles. Once the solid state drive gets to the end of its life span, the device will crash, causing you to lose everything you forgot to back up. Trying to recover the data by yourself could be stressful and the chances are you will lose days, maybe even weeks and end up with nothing. That is why it might be better to contact us and let us take care of your Intel SSD DC S3610 Series.
Intel SSD DC S3610 series data recovery process: how it works for our clients
1.

YOU BRING

Bring or ship your failed storage media to our office for a free diagnostic evaluation.
2.

YOU APPROVE

Receive and approve an all-inclusive quote, so we can start the process immediately.
3.

WE RECOVER

Give us few days to recover your data and to copy it to a free return media.
4.

WE DELIVER

Get your data back, copy it to your computer and benefit from our free post-recovery support.
Free external hard drive or usb flash with each
completed
recovery
ACE Data Recovery has been offering data recovery services for more than 35 years. Apart from the Intel SSD DC S3610 Series mentioned above, we work on other solid states devices and also provide other services which include hard drive and RAID recovery, flash media recovery, tape data recovery, virtualization recovery, database recovery and data recovery from cell phones. So far we have a success rate of 98% and we work every day to increase that number. To prove how confident we are in the work we do, we have implemented a unique policy called No data – No pay! With this policy we guarantee our customers that we will deliver the promised results, if not, they don't need to pay us for our time!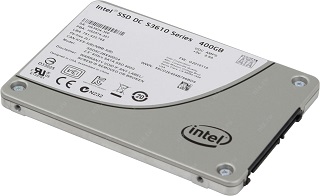 There is only one thing you are expected to do – to bring your Intel SSD DC S3610 Series or other device into our facility, go home and wait for us to call you. We will contact you within 48 hours to give you the estimated time and the exact cost of your recovery and check if this is something you would be happy to do. Once we confirm the conditions and expectations, we would require additional 3 to 5 business days to get the work done. The recovery process will be carried out in our specialized laboratory, equipped with advanced technology that meets every requirement for a facility of this type. We have said enough – here is what others say about us: "I got Intel SSD DC S3610 Series for my birthday but it lasted shorter than expected, since stepping on it doesn't count as responsible usage. The device was broken and my data was gone. ACE Data Recovery promised to recover my data and they have lived up to my expectations. Thank you!"