Intel SSD DC P3600 Series Data Recovery - Solid State Drive Recovery
Intel SSD DC P3600 Series Data Recovery - Solid State Drive Recovery
When it comes to data recovery from SSD, such as Intel SSD DC P3600 Series, RAID recovery, tape data recovery, hard drive recovery, mobile data recovery, SQL server recovery or flash media recovery, ACE Data Recovery is the company you need. Often people don't know that their Intel SSD DC P3600 Series has expiration date, meaning when they cross the limit of the write cycles, the Intel SSD DC P3600 Series might compromise everything they have stored for years. And when this unfortunate thing happens, ACE Data Recovery is the only company that can help!
With over 35 years of experience in the data recovery business, we can say that we have seen it all! We understand how important the data can be for most people and we always do our best to get it back. Our recovery process is pretty simple. All you need to do is bring the Intel SSD DC P3600 Series or other media device in our office and give us 24 to 48 hours to diagnose the problem. Once we are able to figure out what happened with the device, we will contact you and give you an estimate of the time and cost of repair. After getting a green light from you, we will need additional 2 to 5 days to recover the lost data from your Intel SSD DC P3600 Series.
Intel SSD DC P3600 series data recovery process: how it works for our clients
1.

YOU BRING

Bring or ship your failed storage media to our office for a free diagnostic evaluation.
2.

YOU APPROVE

Receive and approve an all-inclusive quote, so we can start the process immediately.
3.

WE RECOVER

Give us few days to recover your data and to copy it to a free return media.
4.

WE DELIVER

Get your data back, copy it to your computer and benefit from our free post-recovery support.
Free external hard drive or usb flash with each
completed
recovery
To pamper our clients we have implemented a No data – no pay policy which states that you won't be charged a penny, unless you get your data back, as promised. With 98% success rate, we can confirm that we deliver what customers expect from us!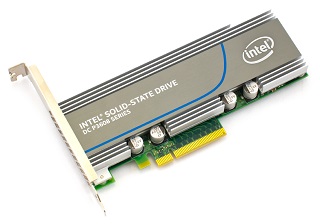 The recovery of data from the media devices, including the Intel SSD DC P3600 Series, is carried out in one of our private laboratories located across the US. Everything is equipped according to the highest standards and meets the requirements for facility of this type. We guarantee professional approach and we assure you that everything you have stored on your Intel SSD DC P3600 Series will be completely confidential.
Maria, one of our satisfied customers decided to share her story with us. "My Intel SSD DC P3600 Series broke and I lost thousands of valuable photos. My sister suggested I contact ACE Data Recovery and give it a shot. They were very polite, diagnosed the problem in two days and on the fifth day I got my albums back. If you are asking me, these people deserve a medal for the work they do!"