Intel SSD 730 Series Data Recovery - Solid State Drive Recovery
Intel SSD 730 Series Data Recovery - Solid State Drive Recovery
When your Intel 730 Series Solid State Drive decides it's time to retire, you'll be left with neither a solid state storage device nor your data. That is when you'll need to contact us for SSD data recovery. We live in a time where we tend to rely on ever advancing technologies such as those present in the Intel SSD 730 series and we often forget how complicated solid state drives can be. When it comes to devices modern SSD's like the Intel 730, people often think they will last forever. But they couldn't be more wrong. SSD's, like all electronic devices, are designed to last for a limited time and allow you to write and erase data only a certain number of times, which means that the device will eventually wear out.
Intel SSD 730 series data recovery process: how it works for our clients
1.

YOU BRING

Bring or ship your failed storage media to our office for a free diagnostic evaluation.
2.

YOU APPROVE

Receive and approve an all-inclusive quote, so we can start the process immediately.
3.

WE RECOVER

Give us few days to recover your data and to copy it to a free return media.
4.

WE DELIVER

Get your data back, copy it to your computer and benefit from our free post-recovery support.
Free external hard drive or usb flash with each
completed
recovery
A simple virus, a system crash or even a power cut can cause so many problems with our media devices and create an expensive and tiresome issue. The most common problem people face is the loss of valuable data. If you are looking for a reliable company that can help you to restore your data, then you might want to consider contacting ACE Data Recovery. The company has four full-service labs and dozens of Service Centers, and we are the real professionals when it comes to restoring data. We work with hard drives, RAID, SQL servers, flash media, virtualization recovery, tape data retrieval and we are especially good when it comes to working with Intel SSD 730, or any other Intel product.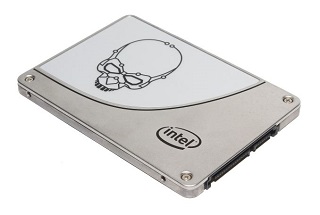 Every recovery process is carried out in our well-equipped laboratory that follows the highest standards when it comes to data restoration. We will diagnose the problem within 48 hours and fix it within additional 5 business days. Before we do anything with your device, we will contact you and we will make sure you agree with the terms. In addition, we never outsource any project, so you can be sure that everything you have stored on your Intel SSD 730 or any other device you bring to us will remain completely private.
Here is one of our success stories: "I had Intel SSD 730 for three years and I was using it to store all my photos and videos. Unfortunately, nobody told me that SSDs wear out and that at some point I might lose all my data. Since I was really exploiting my Intel SSD 730, a few days ago the device crashed and I lost everything I had. Luckily ACE Data Recovery was able to bring back everything in just a matter of days!"
ACE Data Recovery has been offering their services for over 30 years and the 98% success rate proves that we know what we do.