Intel SSD 535 Series Data Recovery - Solid State Drive Recovery
Intel SSD 535 Series Data Recovery - Solid State Drive Recovery
The data recovery process from Intel 535 Series MLC Internal Solid State Drives can be very complex regardless of whether the loss of data was caused by a system crash, sudden power cut or even a virus. That is why you should never try to fix the problem on your own, and instead contact someone like ACE Data Recovery to help you get to the bottom of it. As simple as the data recovery process might seem for modern drive like the Intel SSD 535, it is definitely more than meets the eye. With over 30 years of experience in the data recovery processes and a success ratio of 98%, we guarantee we will get the job done. We work on all kinds of solid state drive and have the expertise to recover data from Intel SSD 535 series and other Intel products.
Intel SSD 535 series data recovery process: how it works for our clients
1.

YOU BRING

Bring or ship your failed storage media to our office for a free diagnostic evaluation.
2.

YOU APPROVE

Receive and approve an all-inclusive quote, so we can start the process immediately.
3.

WE RECOVER

Give us few days to recover your data and to copy it to a free return media.
4.

WE DELIVER

Get your data back, copy it to your computer and benefit from our free post-recovery support.
Free external hard drive or usb flash with each
completed
recovery
Since we have mentioned Intel SSD 535, it is good to comment on the misconception that people have when it comes to SSD devices. Most people don't know that these devices have only a limited number of write cycles and that in time they will wear out. When this happens, it is very difficult to restore the data without the help of experienced and well-trained professionals, as the ones we have working for us.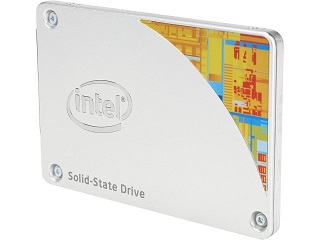 With ACE Data Recovery, there are no tricks or hidden costs. We'll give you an estimate within 48 hours after you bring your Intel SSD 535 or any other media device to our laboratory. Then we will provide you with a diagnostic report and let you know if this is something we can fix. After we receive your approval to proceed, we will need additional 2 to 5 business days to get your data back. If we fail, we won't charge you. The process will be carried out in our own private laboratory equipped according to the highest standards and in line with the requirements for performing the complex recovery processes.
Here is what one of our clients had to say about the Intel SSD 535 Data Recovery we have performed: "The data I had on my Intel SSD 535 mysteriously disappeared and I had no idea what to do. I took it to my local recovery company and apart from charging me a fortune and wasting my time they did nothing to help me recover my data. Luckily a friend suggested I visit ACE Data Recovery and see if they can do something to get my data back. The guys were super nice and they did everything as they promised. I really recommend their services, they are the best!"
ACE Data Recovery has been offering their services for over 30 years and the 98% success rate proves that we know what we do.