Intel SSD Pro 2500 Series Data Recovery - Solid State Drive Recovery
Intel SSD Pro 2500 Series Data Recovery - Solid State Drive Recovery
Intel SSD Pro 2500 Series can be excellent for storing data, but like any other SSD, it comes with a flaw that only few are aware of – it has a limited number of write cycles and it will eventually wear off. It is used SATA SandForce SF-2281 controller and support the TCG Opal 2.0 encryption. Once it reaches the maximum number of write cycles, your solid state drive will crash and you may lose everything you have stored on it. Even if it seems that all is lost, don't give up. Bring your Intel SSD Pro 2500 Series to ACE Data Recovery and we will do our best to restore your data.
Intel SSD Pro 2500 series data recovery process: how it works for our clients
1.

YOU BRING

Bring or ship your failed storage media to our office for a free diagnostic evaluation.
2.

YOU APPROVE

Receive and approve an all-inclusive quote, so we can start the process immediately.
3.

WE RECOVER

Give us few days to recover your data and to copy it to a free return media.
4.

WE DELIVER

Get your data back, copy it to your computer and benefit from our free post-recovery support.
Free external hard drive or usb flash with each
completed
recovery
ACE Data Recovery has been offering recovery services for more than 35 years. In our line of work we have restored data from many Intel SSD Pro 2500 Series devices, so we surely know what to do. Apart from working on solid state drives we also offer services such as flash drive, flash card and cell phone data recovery, server data recovery, hard drive and RAID recovery, tape data recovery, etc.
The recovery processes are carried out in our specially designed full-services laboratories where we have everything for smooth and easy recovery. Each facility is equipped with the latest technology and meets every requirement for a facility of this type. Each room is designed to make sure the device brought for recovery doesn't suffer any additional damage. We promise that the data you have on your Intel SSD Pro 2500 Series remains private and we guarantee we won't disclose your information.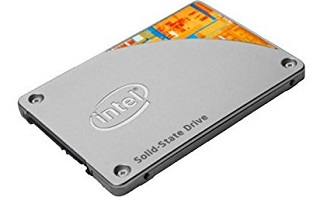 The only thing we need from you is to bring the Intel SSD Pro 2500 Series in our office and let us take care of everything else. The first stage, a free evaluation of your device, would take 24 to 48 hours. Then we will call you with the firm price quote and start the second stage, the recovery process, after your approval. This stage can take up to 5 days depending on the problem. The best part is that if we don't restore the data you won't have to pay us! No data – No charge!
"ACE Data Recovery has lived up to my expectations. The lady who received my Intel SSD Pro 2500 Series was very nice and promised to call me in 48 hours. They called me sooner than expected with some good news. Three days later I went to pick my Intel SSD Pro 2500 Series and the data they have restored and put on a free external drive. I highly recommend their services."