Intel SSD Pro 1500 Series Data Recovery - Solid State Drive Recovery
Intel SSD Pro 1500 Series Data Recovery - Solid State Drive Recovery
If your Intel SSD Pro 1500 Series crashes and causes you to lose all your data, ACE Data Recovery can help. With over 35 years of experience in the data recovery industry, we are experts when it comes to restoring information from damaged media devices. The main problem with all SSD, even the good ones like Intel Solid State Drives Pro 1500 Series is that they don't last forever. In fact, they have a limited number of write cycles and once you reach that number, the device won't longer work. It is based on a 6Gbps SATA SandForce SF-2281 controller and support for encryption in the form of TCG Opal 1.0 compliance. Moreover, if you haven't backed up your data, you may end up not only with a broken Intel SSD Pro 1500 Series but also with no data.
Intel SSD Pro 1500 series data recovery process: how it works for our clients
1.

YOU BRING

Bring or ship your failed storage media to our office for a free diagnostic evaluation.
2.

YOU APPROVE

Receive and approve an all-inclusive quote, so we can start the process immediately.
3.

WE RECOVER

Give us few days to recover your data and to copy it to a free return media.
4.

WE DELIVER

Get your data back, copy it to your computer and benefit from our free post-recovery support.
Free external hard drive or usb flash with each
completed
recovery
ACE Data Recovery can help you recover the lost data. Bring your Intel SSD Pro 1500 Series in our office and allow us to look into the problem. We usually need between 24 and 48 hours to identify the reason for the loss of data. Once we determine that the issue can be fixed, we will contact you with the price quote. Only after your approval, we'll start the recovery process and you can expect to have your data back in the next 5 business days. If we don't live up to your expectations and don't recover the data, you don't have to pay us a dime.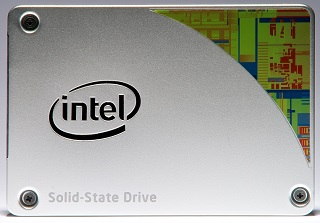 In addition to the Intel SSD Pro 1500 Series recovery, we also perform hard drive and RAID recovery,flash media and cell phone recovery, virtualization recovery, SQL server recovery and tape data recovery. So far we have reached a 98% success rate, and we work every day to improve that score.
"ACE Data Recovery delivered everything as promised! When my Intel SSD Pro 1500 Series broke and I lost everything I had stored I was devastated. I took the solid state drive to their office and the same week I got the data back. I am very happy with the work they did."
Every recovery process is done in line with the highest standards in our well-equipped specialized facility. We have taken care of every detail for successful recovery process in order to avoid further damage to the device or the recovered data. Our laboratories and Service Centers are located across the US, so you can either bring or ship your Intel SSD Pro 1500 Series to us and we will take care of the rest.