HPE StoreVirtual recovery - Hard Drive, SSD and RAID Data Recovery
HPE StoreVirtual Data Recovery - Hard Drive and SSD RAID Data Recovery
Qualified help is exactly what you need when it comes to HPE StoreVirtual recovery. Retrieving important files from a failed data storage is a piece of tough work. That is why ACE Data Recovery, #1 file recovery service provider from pole to pole, offers a full set of professional solutions to restore vital data from your failed HPE StoreVirtual storage.
HPE StoreVirtual 3000 Storage has been designed to bring enterprise capabilities and lightning-fast performance to small and midsize business owners who want to ensure prompt data processing and critical information safety.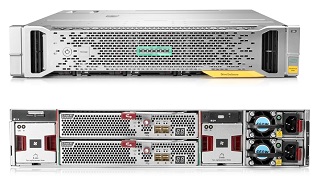 In fact, many small and midsize businesses utilize network attached storages, storage area networks and iSCSI SANs. The point is storages using the advantage of RAID technology often seem to be more safe and reliable due to in-built fault tolerance.
However, that feature of RAID can do a great disservice to NAS, SAN or iSCSI SAN owners. Redundant array of independent drives often inspires a false sense of security. As a result, both users and network administrators can miss some unwelcome things that can happen to the HPE StoreVirtual 3000 Storage.
HPE StoreVirtual Data Recovery Process: how it works for our clients
1.

YOU BRING

Bring or ship your failed storage media to our office for a free diagnostic evaluation.
2.

YOU APPROVE

Receive and approve an all-inclusive quote, so we can start the process immediately.
3.

WE RECOVER

Give us few days to recover your data and to copy it to a free return media.
4.

WE DELIVER

Get your data back, copy it to your computer and benefit from our free post-recovery support.
Free external hard drive or usb flash with each
completed
recovery
Our Experts are Ready to Recover Data from Your Failed StoreVirtual array
Such things include the most common RAID failures that can happen to your HPE StoreVirtual: Smart Array controller failure, loss of a RAID volume caused by multiple disk failure, sudden power surges, failed RAID volume rebuild, server crash, and human errors. And the result of a physical/logical NAS, SAN or iSCSI SAN failure is always the same: temporary data loss.
When files on your StoreVirtual 3000 Storage get inaccessible, the first thing you should do is to calm down and avoid panic. Next, don't try to recover vital information on your own. In most cases, careless human actions can result in further drive corruption and severe data damage/overwriting. When it happens, there's no way to restore lost files back.
Professional HPE StoreVirtual recovery is a job for the industry leader, ACE Data Recovery. The company has provided the A-grade technical services to both corporate and individual users since 1981. For more than 35 year ACEs gained extensive hands-on experience in the field of data recovery.
A team of qualified specialists is hired from all over the globe and makes the core of ACE Data Recovery. They have the necessary know-how and equipment to deal even with hopeless data storage devices. Even if a drive was affected by water or fire, it is still possible to piece all intact data parts together and recover files back in one piece. Give us a call for a free consultation.