HPE MSA SAN Storage recovery - Hard Drive, SSD and RAID Data Recovery
HPE MSA SAN Storage Data Recovery - Hard Drive and SSD RAID Data Recovery
There's only right thing for you to restore sensitive information from failed HPE MSA 1050 SAN Storage or HPE MSA 2050 SAN Storage: call on ACE Data Recovery for professional help. The sooner, the better. The company offers the most reliable and affordable HPE MSA Storage recovery services to enterprise users having data-related issues.
HPE MSA Storages are flash-enabled arrays that a wide range of businesses and data centers can use in order to improve performance and make file processing both safe and lightning-fast.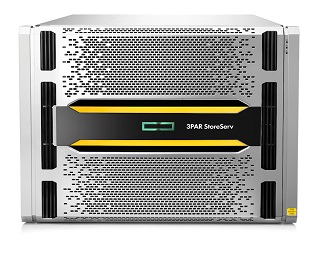 Just like other NASs, SANs and iSCSI SANs, HPE MSA Storages use the advantage of RAID technology, which makes them an optimal choice for corporate users keeping and processing tons of crucial information in-house.
Nevertheless, network attached storages have cons, too. Usually, NASs, SANs and iSCSI SANs are appreciated for a pretty high level of data protection. Indeed, modern cloud storages can boast of technical solutions that make data loss hardly possible. Still, it is possible. Failed Smart Array controller, staff errors, failed RAID rebuild or sudden power surges caused by natural disaster can knock NAS or iSCSI SAN down and make all vital information inaccessible.
HPE MSA SAN Storage Data Recovery Process: how it works for our clients
1.

YOU BRING

Bring or ship your failed storage media to our office for a free diagnostic evaluation.
2.

YOU APPROVE

Receive and approve an all-inclusive quote, so we can start the process immediately.
3.

WE RECOVER

Give us few days to recover your data and to copy it to a free return media.
4.

WE DELIVER

Get your data back, copy it to your computer and benefit from our free post-recovery support.
Free external hard drive or usb flash with each
completed
recovery
Our Experts are Ready to Recover Data from Your HPE MSA SAN Storage
The good news is that intact files, data pieces that aren't severely damaged or overwritten, can be successfully recovered even from physically damaged storage unit under the condition that data owner is sensible enough to refrain from unprofessional activities. The point is, careless file recovery attempts may result in further storage device corruption and permanent data loss.
The most reliable way to restore files for failed HPE MSA Storage is to leave everything to ACE Data Recovery. A team of experienced engineers hired from all over the globe uses the latest technologies to piece the tiniest parts of sensitive information together and recover intact files safe and sound.
Of course, professional HPE MSA Storage recovery is a matter of sensible monetary compensation. No worries about that. ACE Data Recovery never outsources projects to other companies and charges money for successful recoveries only. A well-crafted customer policy makes it possible to provide affordable and reliable services to a really wide range of customers including large corporations and home-based businesses.