HP ZBook workstations recovery - Hard Drive and SSD Data Recovery
HP ZBook workstations Data Recovery - Hard Drive and SSD Data Recovery
When it comes to workstations, lots of people think of huge, unwieldy machines consisting of many rows of hard drives. Well, HP ZBook workstations can change that image. Light, thin and powerful, they have all you may need to make your ideas a reality.
Still, when HP ZBooks fail, it's about time to call on ACE Data Recovery for help. Successful file recovery from HP ZBook workstations is a piece of work. In addition, some models like HP ZBook 15 G4 Mobile Workstation use solid state drives as the main data storage. That means efficient HP ZBook workstation recovery is hardly possible without qualified assistance from specialists.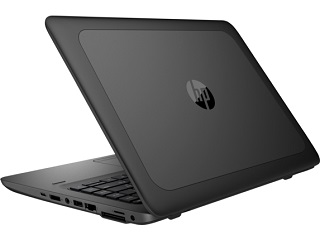 HP Z Workstations make the perfect choice for business owners who need both portable and powerful platforms for prompt data processing and safe information storage. Depending on a model, HP Zbooks use different types of internal hard drives. Both types have their own pros and cons.
Hard disk drives can boast of pretty high storage capacity and have longer lifespan in comparison to their solid state counterparts. When it comes to data recovery from a hard disk drive, it requires cleanroom environment as it has mechanical parts that can be damaged by dust or careless actions. In turn, solid state drives are more shock-resistant and give lightning-fast file processing. So, if you need to deal with large files every day, a workstation with a solid state drive will make a good choice.
HP ZBook workstations Data Recovery Process: how it works for our clients
1.

YOU BRING

Bring or ship your failed storage media to our office for a free diagnostic evaluation.
2.

YOU APPROVE

Receive and approve an all-inclusive quote, so we can start the process immediately.
3.

WE RECOVER

Give us few days to recover your data and to copy it to a free return media.
4.

WE DELIVER

Get your data back, copy it to your computer and benefit from our free post-recovery support.
Free external hard drive or usb flash with each
completed
recovery
Our Experts are Ready to Recover Data from Your HP ZBook workstations
Still, SSDs have their own weak spots: sudden power cut or careless human actions can result in a drive failure and make the whole bunch of vital information inaccessible or even permanently lost.
Unlike HDDs, solid state drives require more time and attention for successful file recovery. In fact, the only reliable way to restore important files from a failed SSD is to send it to a trusted data recovery lab. In this regard, ACE Data Recovery service is off the charts.
ACE Data Recovery has more than 35 years of successful hands-on experience in field of file recovery. Since 1981 the company has developed lots of unique solutions for safe and efficient data retrieval. A team of experts hired from all over the world can restore any kind of data from any type of data storage device. When it comes to file recovery from failed HP ZBook workstations, ACE Data Recovery offers the most affordable and reliable solutions in the industry.